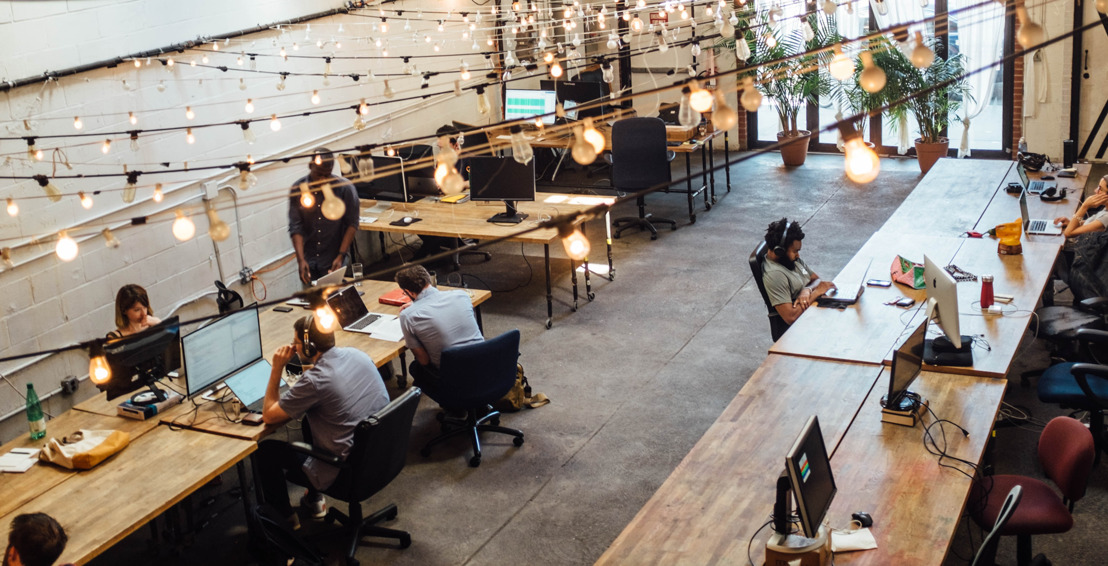 Belgian start-up conquers co-working spaces throughout Europe
ZapfloorHQ raises 1 million euros for managing smart shared offices
Thursday, October 3, 2019 — Co-working spaces have been popping up like mushrooms these days. ZapFloorHQ capitalises on the trend with a digital platform that not only takes over the entire administration of office buildings that host multiple businesses but also helps transform them into genuine communities. The start-up has now raised 1 million euros to further revolutionise the way offices are managed in Europe and the rest of the world.
The number of co-working spaces worldwide has grown with an annual average of 15 percent since 2013. According to Instant Offices, today there are more than 32.000 co-working offices worldwide. The same goes for Belgium where new co-working spaces open their doors on a regular basis around the country. They are the ideal home base for freelancers and budding businesses that are not yet able or willing to invest in their own office. However, co-working spaces are also starting to attract larger, more established companies seeking to set up a satellite office. And corporates, inspired by the popularity of co-working spaces, are also starting to organise their own work floors according to the same principles.
The Antwerp start-up, ZapFloorHQ has developed a platform for multi-user office buildings, taking care of the back-end administration for building managers while also enabling the occupants themselves to access the SaaS platform. The latter can connect, for instance, to book a meeting room, report issues to the building manager or simply communicate with fellow members of the co-working community. And because every co-working space is unique, ZapfloorHQ's software enables each community to create its own fully customised platform and integrate it with other hardware and software that makes the office as smart as possible.
Growing team and further internationalisation
The first Belgian co-working space began using ZapFloorHQ in 2017. The startup, which is part of the Start it @KBC community, later launched itself on the international scene. Since then, co-working spaces, business centres and companies in more than eight countries make use of the platform. ZapFloorHQ recently completed a capital round in which the LeanSquare investment fund (part of the Noshaq group) and Stefan Grosjean (founder and CEO of the smart energy meter, Smappee) invested a combined 1 million euros.
"This investment is further confirmation of the quality of our services," said Thomas Celen, co-founder and CEO of ZapFloorHQ. "We believe that managing a workspace is more than just managing an office. ZapfloorHQ turns shared offices into a streamlined, operational whole. Thus saving time for community managers, which they can then devote to growing a truly inspiring community. This finance will allow us to expand both our team and our international focus; so we can offer our platform to more business centres and co-working spaces in Europe and the rest of the world."
"Shared offices are gaining in popularity and ZapfloorHQ has succeeded in securing a place in that landscape within a very short space of time," José Zurstrassen, Chairman of LeanSquare explains. "By automating a large number of services and simplifying the daily administration, the digital platform enables co-working spaces to concentrate fully on welcoming users to the community. We are therefore convinced that ZapfloorHQ will be an important player in this rapidly growing market."
Co-founder and CTO, Wouter Schoofs emphasises that ZapfloorHQ would never have been able to grow as quickly as it has without feedback from its clients: "They have made an active contribution from day one. As a result, we have been able to build the kind of platform that the market truly needs."
Nathalie Claessens Start it @KBC