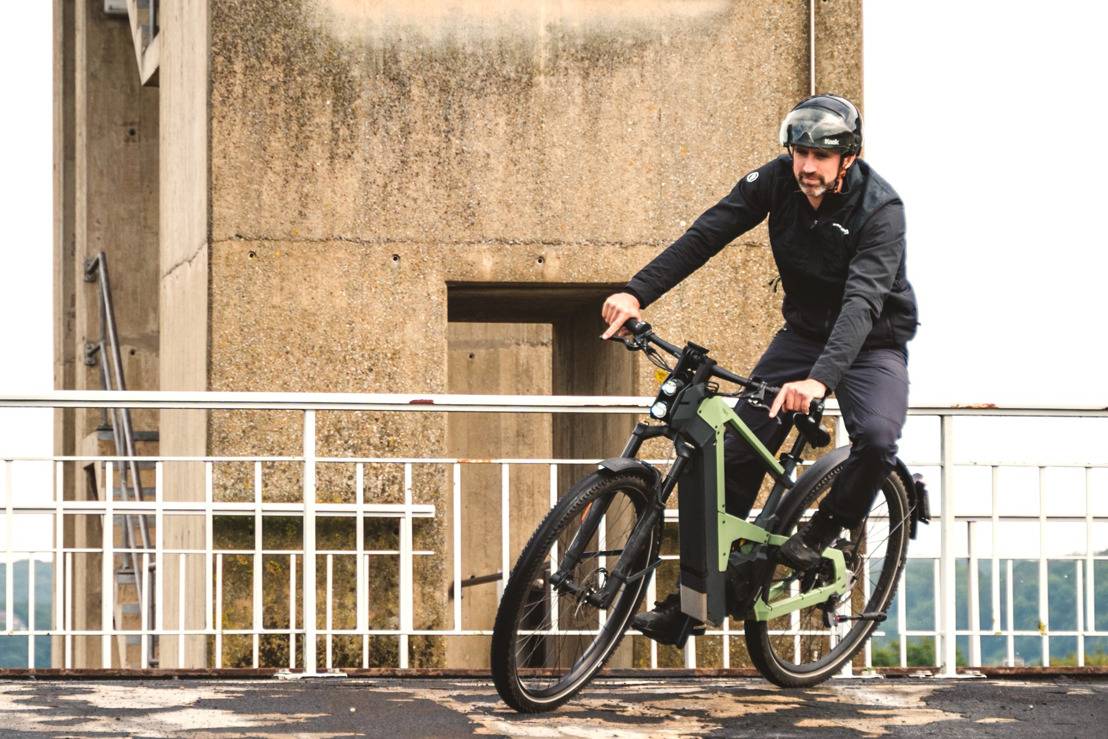 Commuting as the best part of your day: mobility becomes experience
Leuven, November 12 2021 - The Belgian brand ÅSKA BIKE launches its new speed pedelec. ÅSKA chooses to develop a sustainable mobility solution that fully meets the needs and requirements of its users: commuters and recreational users who put riding pleasure first, and who do not want to compromise on safety and comfort. But at the same time, they want to make a real difference in our mobility and CO2 emissions. Thanks to this bike you can exchange the stress of traffic for a relaxing bike ride, which translates into a better mood and more energy. The bike has a full suspension frame, 29" wheels, a powerful engine and a low-maintenance drivetrain. As a result, this bike meets all the needs of the adventurous commuter. Even off-road, this "super-commuter" stands strong in its tires. ÅSKA BIKE is part of Start it @KBC, the biggest startup accelerator in Belgium.
"The mobility shift will be fun"
"The shift in mobility offers opportunities to make mobility a much better experience than what it is today", says Filip Dehing, the CEO of ÅSKA.
Sustainability is often associated with restrictive and more expensive, while the Belgian brand is convinced that mobility will only be sustainable if it does not have to sacrifice pleasure and wellbeing.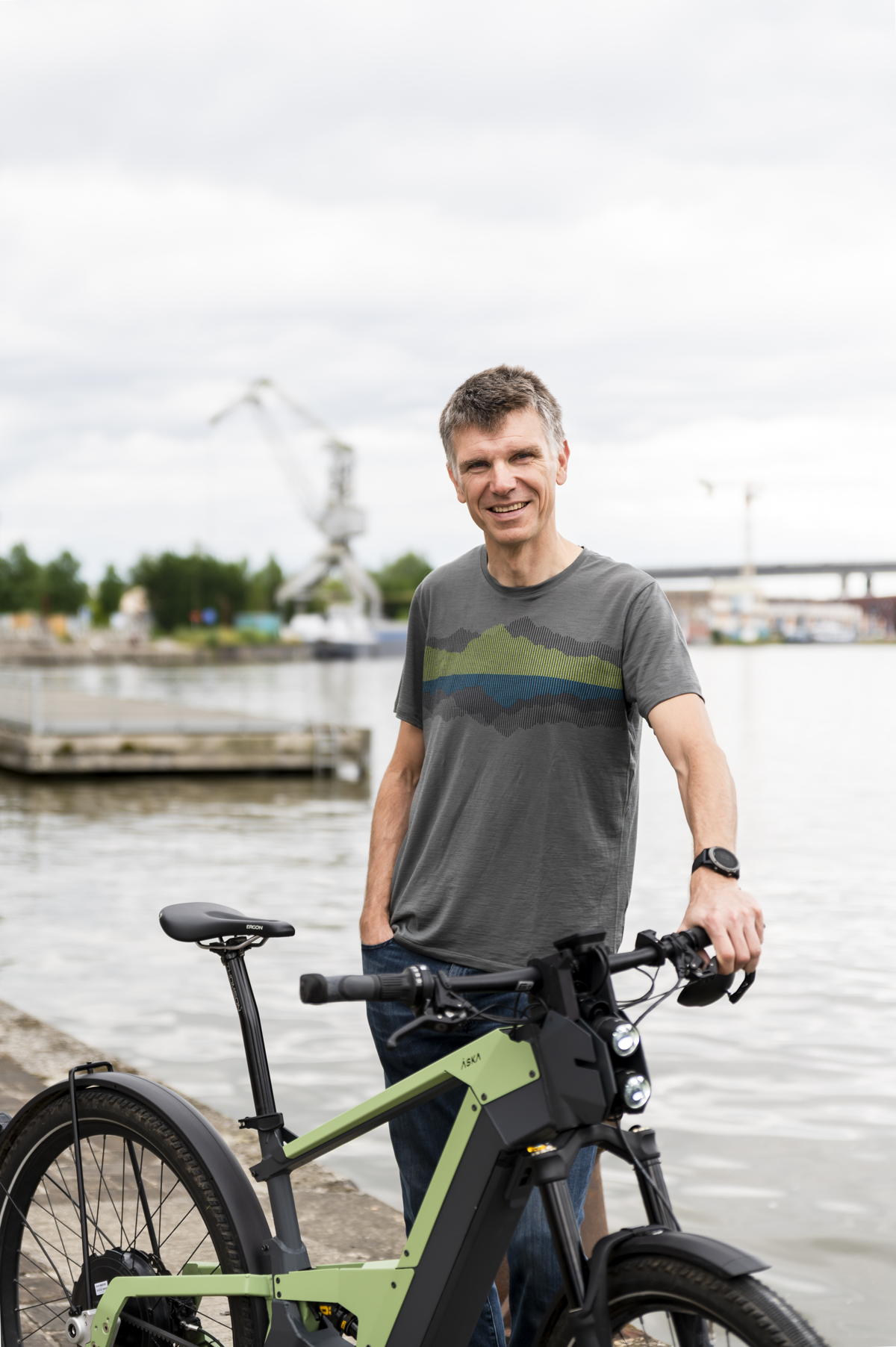 "The current debate focuses mainly on the electrification of the existing car fleet, even though electric cars will be stuck in traffic jams just as much and consume up to 20 times more energy per kilometer than an electric bike," says Mr. Dehing. "If we want to get more people into cycling then we also have to offer them a better experience - and that is a challenge with the current offer in combination with our infrastructure. We are building a speed pedelec that is particularly enjoyable to ride, and that will guide you safely through traffic with its handling and comfort. That's where ÅSKA BIKE makes the difference", says Dehing.
His idea for ÅSKA originated in 2019. After an intensive test phase, the bike was officially homologated and can now be purchased from their dealer network. Customers will be supplied from 2022 onwards.
A sustainable value chain
Traveling by bike represents sustainable mobility par excellence. Yet today's bicycle production is not particularly sustainable: 90% of the current value chain is in Asia, where labor and environmental regulations are much laxer and the logistics chain much more complex.
ÅSKA BIKE has opted for a resolute change. A patented production process allows frames to be manufactured locally, thus meeting high quality standards. The bulk of the components are purchased from European suppliers who are in line with ÅSKA's expectations of sustainability.
On pre-order since July
ÅSKA has been distributed in Belgium exclusively through a network of some 20 quality e-bike specialty stores since early November. The speed pedelecs have been on pre-order since July for 8999 EUR (incl. VAT). The bikes are available in three different colors (Rebel Red, Silver Gray and Olive Green). Test rides can be booked online at www.aska-bike.com.
Thunder in Swedish
ÅSKA is pronounced /oska/ and means thunder in Swedish. The Belgian brand chose this name to emphasize its love of the outdoors, its hunger for adventure and its focus on green innovation.
---
Dealers
Fietsen De Geus

Fietsen Wildiers

CycloM e-bike store

Fietsen Chamizo

Fietsen Breuls
Technical specifications
Belgian frame made from aluminum

Fron- and rear suspension

Powerful 1200W rear wheel motor

Internally developed battery, 950 Wh (range: 50-100km)

29" wheels

Pinion gearbox

Belt driveline

300 lux front light
---

Filip Dehing CEO, ÅSKA BIKE

Anne-Sophie Jonkers Press Relations Start it @KBC