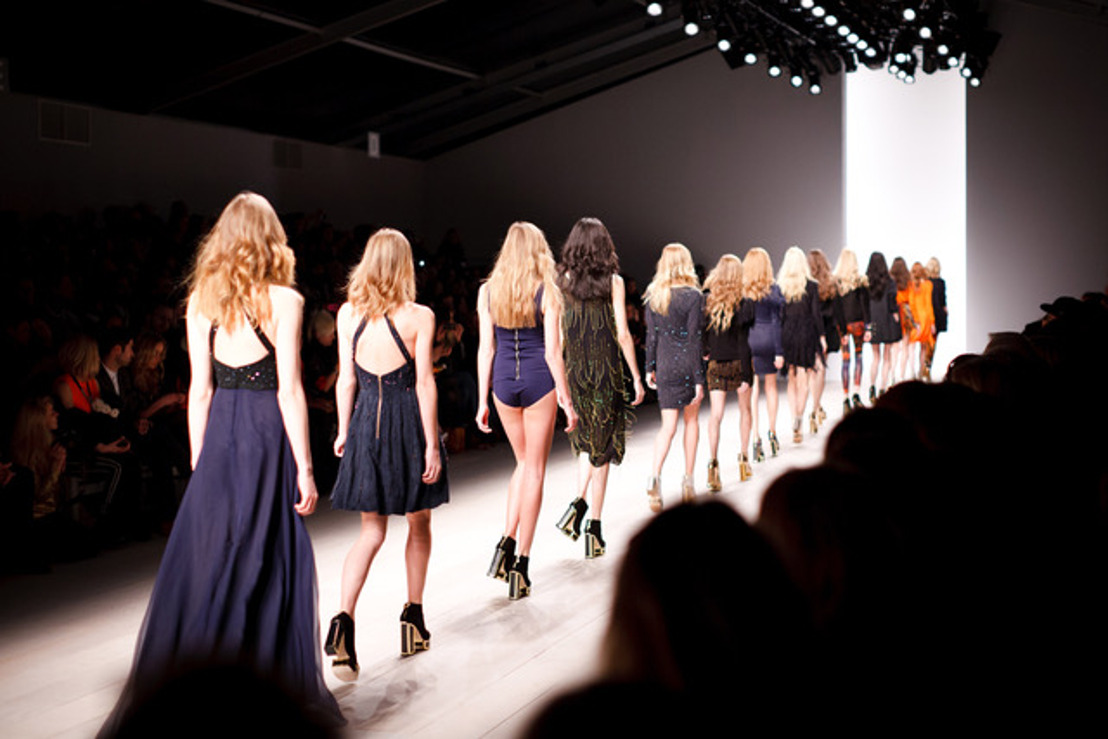 'Complete the Look' tool Macty leverages AI to revolutionise the Fashion Industry
Brussels-based startup equips fashion retailers with cutting-edge platform to make sophisticated product suggestions to customers and boost sales.
Wednesday, December 5, 2018 —
Brussels - Macty, a new AI startup in the fashion industry, launched its 'Complete the Look' application today which showcases the product's ability to leverage AI and Computer Vision to make sophisticated product suggestions to customers and boost the profits of retailers.
The product is launched in partnership with Van de Velde, a leading Belgian lingerie designing and manufacturing company that works closely with 5,000 specialty lingerie stores worldwide. One of Van de Velde's innovative projects is 'the fitting room of the future' with the ambition to deliver the ultimate personalized customer experience.
"The complete the look product developed by Macty plays an important role in this personalized customer experience. It offers new styling experiences in stores based on Artificial Intelligence", says Jan Van Wijnendaele, Head of Innovation at Van de Velde. Using the application, customers can upload photos of existing items to see the recommended matching products from the Van de Velde collections which are selected using machine learning algorithms. The tool can be used both online and in physical stores through a fully embedded system developed in collaboration with Qt. The product is currently being tested with customers in Amsterdam in the Lincherie Experience Center.
The Macty application has been on show at a variety of leading conferences: Web Summit in Lisbon, Digital First in Brussels and Nvidia GTC in Munich.
The global apparel market continues to grow steadily and it remains as competitive as ever. As online sales become increasingly important for retailers – the ecommerce fashion industry is projected to be valued at $712.9 billion by 2022 (Shopify) – the offer of experiential ecommerce is emerging as an important differentiator between competitors.
The suite of nascent solutions offered by Macty promises to equip retailers with new ways to engage customers both online and offline and boost their profits. Susana Zoghbi, Founder and CEO at Macty, believes the platform will benefit apparel retailers: "customers are drawn towards new commerce experiences, where novel ways of interacting with and searching for products are possible. Offering these experiences is essential to a retailer's continued success. The 'Complete the Look' application inspires customers while helping retailers to improve product discovery and boost sales."
////////
About Macty
Macty is a revolutionary platform that leverages AI, Computer Vision and Natural Language. Processing to create new experiences for customers and improved profits for retailers. Backed by support from a range of accelerator programs (Oracle Scaleup, Nvidia Inception and Start it @KBC) the startup was started in Belgium in 2017 by Susana Zoghbi and Ken Van Eyndonck.
More information: www.macty.eu