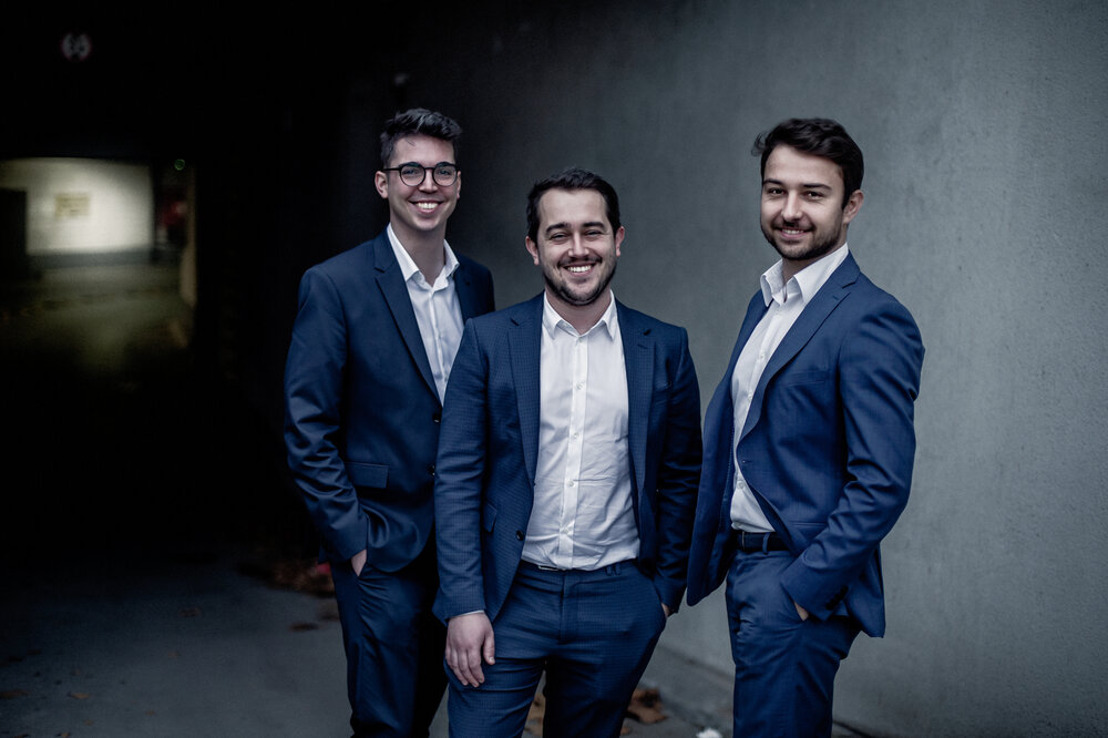 Digita wins 500.000 euro at the Innoviris Innovative Starters Awards
One step closer to a personal data vault
Thursday, January 23, 2020 — Brussels.
The Brussels Institute for Research and Innovation, Innoviris, invests half a million euros in Digita, a startup that collaborates with the inventor of the world wide web to build a world wide personal data web. In this personal data web, users would own a virtual data vault with which they can easily find and control your personal data.
What do your telecom provider, the supermarkets from which you have a loyalty card, Zalando, Amazon, Google and Facebook have in common? Indeed, they all store a copy of your personal information, with which they can theoretically do whatever they want and which is not always up to date. To make things worse, because of this - probably very long - list, you eventually lose sight on the companies that do so, and put your privacy at risk.
The Belgian startup Digita has an ambitious plan to solve this problem forever. "We are working on a technology that gives rise to a world wide personal data web", says Tom Haegemans, one of Digita's founders and professor of management information systems at the University of Leuven. "In a personal data web, everyone would own a virtual data vault with which you can get a consistent overview of your data - even if this data is stored at multiple separate companies. As such, you can use your data vault to easily find your data, control access to your data and keep your data up to date".
"The technology that Digita adopts is called 'social linked data' and has the potential to change the world", says Tom Haegemans. "Social linked data, or Solid in short, was recently invented at the famous Massachusetts Institute of Technology (MIT) by none other than Tim Berners-Lee, the inventor of the world wide web, and the Belgian professor Ruben Verborgh".
Enterprise software
The startup believes that a world wide personal data web would have the highest probability of success if companies would choose to support it. This is why Digita decided to start by building software for enterprises so they can set-up such a personal data web internally. "You could call it a personal data intraweb", Tom Haegemans adds.
"Large enterprises reap the benefits of a personal data web perhaps even more than consumers do", says Tom Haegemans. "We see that companies don't really know what they may use your personal data for, in what systems your data are stored and that they have a hard time keeping your data up-to-date. This is mostly because within a company, there are several other copies of your data that are stored in systems that are not interconnected. A personal data web could solve all these issues".
500.000 euro for research and development
Digita is part of the Start it @KBC community and just won the Brussels Innovative Starters Award and was therefore granted 500.000 euros. Each year, the award is granted by Innoviris, the Brussels institute for Research and Innovation, to the three most innovative startups in the Brussels region.
Initially, the money will be used for research and development of products that would allow companies to set up a personal data web internally or would help them to build applications for a personal data web. On the long term, Digita wants to help companies to connect to the world wide personal data web.
/////
Digita was founded at the end of 2018 by Tom Haegemans, Wouter Janssens and Lauro Vanderborght. The founders are advised by several industry veterans such as Ruben Verborgh (MIT/imec/UGent), Pieter De Leenheer (Collibra), Ingrid Gonnissen (AG Insurance), Regis Verschueren (Corilus) en Dirk De Bot (DPS4U).
Want to learn more about Digita? Make sure to visit www.digita.ai.
Info about the Innovative Starters Award op 23/01/2020 and registration to go to the award ceremony: https://innoviris.brussels/events/innovative-starters-award-ceremony
Contact person: Tom Haegemans (tom@digita.ai / +32 485 33 72 52)
Press room Digita including media kit en foto's: https://www.digita.ai/press
Press room Innoviris: https://innoviris.brussels/press
Nathalie Claessens Perscontact, Start it @KBC