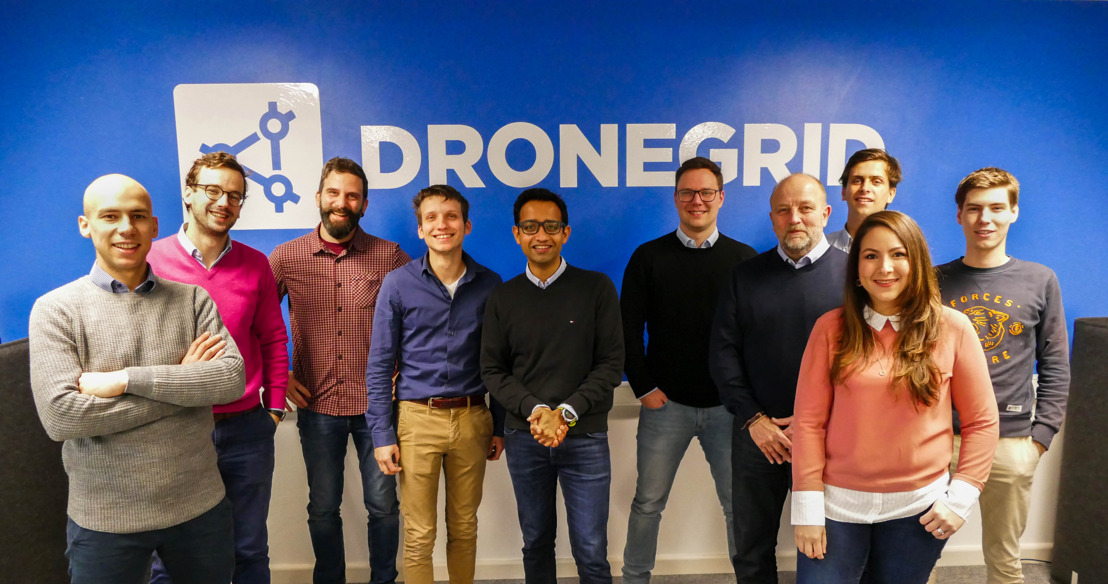 DroneGrid acquires VITO image processing technology
Belgian start-up that combines data captured by drones and machine learning partners up with Vito
Wednesday, November 29, 2017 —
Antwerp, Leuven – DroneGrid acquires VITO Remote Sensing image processing technology, which will enable DroneGrid to consolidate its solution leadership in strategic industries. Both parties will also further collaborate to jointly provide new solutions.
DroneGrid is a part of the Start it @KBC accelerator, where innovative and scalable entrepreneurship is key. The startup has developed a solution that combines drones and machine learning algorithms to significantly boost efficiency of industrial work flows. For example, last summer within the solar energy industry several hundred sites were scanned to automatically detect non-functioning panels and estimate losses.
This technology injection by VITO further enhances DroneGrid's end-to-end platform for enterprises in the energy, mining, and infrastructure industries. "Few providers in the industry have a platform that is built with scalability and simplicity in mind. DroneGrid's solution is already trusted by industry leaders as we develop tailor made solutions specific to their needs," said Vishal Punamiya, CEO at DroneGrid. "This technology acquisition further strengthens our commitment to provide world class solutions".
VITO and DroneGrid will continue to work in close relationship to provide new solutions to the market.
Vito deploying DroneGrid's platform towards their customers
VITO Remote Sensing will also be able to deploy DroneGrid's industrial aerial intelligence platform towards its customers around the world. "This technology partnership allows us to deliver towards our customers a complete end-to-end solution building on VITO's years of experience in drone image processing combined with DroneGrid's enterprise platform that delivers a unique hassle-free solution. It's great to see years of research and expertise being implemented in a new disruptive approach with a partner like DroneGrid," said Jürgen Decloedt, Business Developer at VITO.
The partnership between VITO and DroneGrid has been over a year in the making and is truly unique in the industry as it allows the two organizations to bring game changing products and solutions towards its customers.
////
About DroneGrid
Founded in 2016, DroneGrid has quickly become Europe's leading end-to-end drone platform for enterprises in the energy, mining and infrastructure industries. With several hundred sites already deployed across multiple countries, DroneGrid's tailor made industry specific solutions help enterprises increase operational efficiency by giving them access to accurate aerial information in a flexible yet scalable package.
About VITO Remote Sensing
As a part of VITO, an independent research and technology leader, VITO Remote Sensing offers expertise, knowledge, data and services in Earth observation solutions and lets you see and make use of the added value of remote sensing, a key enabler in our space economy.
VITO Remote Sensing can help measure water quality from space, predict crop yields by combining multiple data sets, and much more.
With more than 15 years of experience in image processing and analytics of Earth observation data and active in more than 115 countries, VITO Remote Sensing offers image processing services for both public organizations and industry.
Thomas-Louis de Lophem Head of Operations, DroneGrid
Kristin Geboers Head of Marketing & Communications, VITO