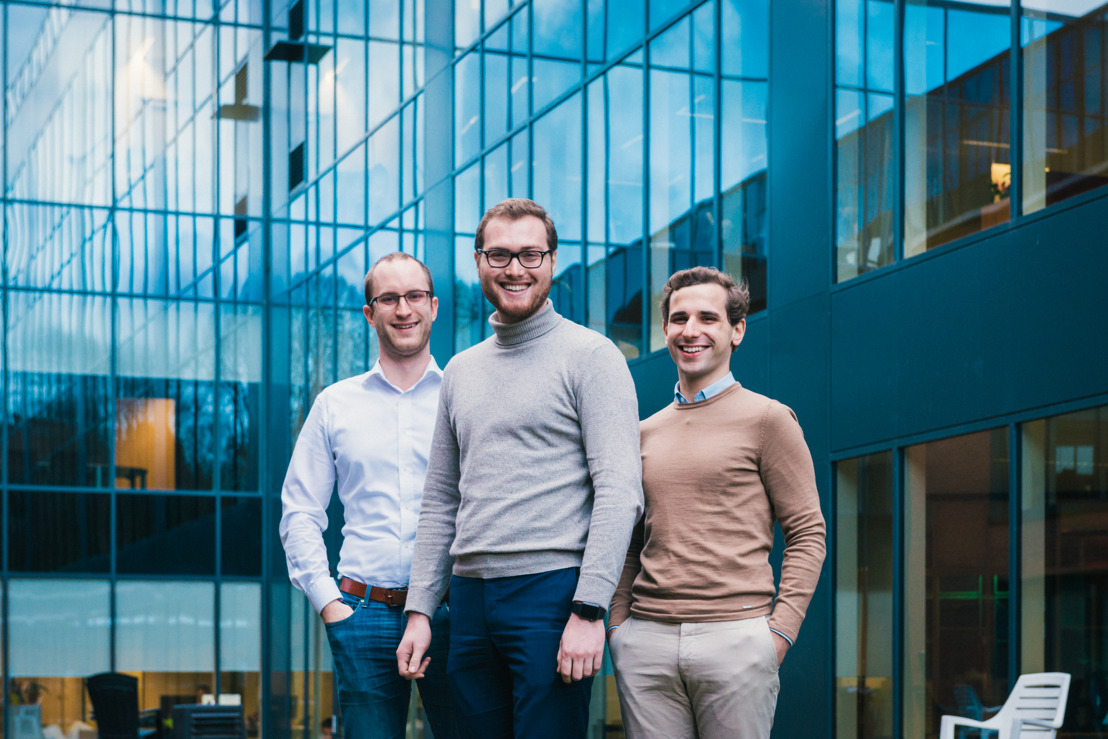 Ectosense completes seed financing with Saffelberg Investments
March 16th, 2018 ̶ World Sleep Day
Friday, March 16, 2018 —
Ectosense, a digital healthcare solutions pioneer incubated at Imec and focused on the advancement of sleep disorder care, announces that it has secured €1.5mln in seed funding in a round led by Saffelberg Investments, a leading Brussels-based private equity group. Several industry executives and entrepreneurs will participate in the round.
Bart Van Pee, CEO of Ectosense, comments: "After concluding the validation of our diagnostic device for sleep apnea with our clinical partners such as the Mobile Health Unit in Limburg (Belgium), our company is ready to transition into its next stage. With Saffelberg we not only bring an international private equity investor on board with a significant permanent capital base, but we also secure the invaluable hands-on guidance of entrepreneurs that have grown companies into true international groups with several thousands of employees."
Luc Osselaer, co-investor and director at Saffelberg, comments: "Ectosense is well-positioned to capture a significant share in the growing sleep disorder management market as the company launches its first innovative product, called NightOwl®. We are thrilled to actively support this ambitious team in accelerating their venture."
Frederik Massie, CTO of Ectosense, continues, "Today, on World Sleep Day, we are mindful of the millions of undiagnosed sleep apnea sufferers as we expand our team to help those individuals get into proper treatment with our innovative diagnostic device, NightOwl®. Combatting the severe underdiagnosis is key to reducing the burden of untreated sleep apnea on both patients and payers, as the disease is linked to chronic conditions such as diabetes, hypertension, and chronic heart failure."
Ectosense is a venture incubated in the imec.istart and Start it@KBC programs, and Saffelberg's entry marks the first external investor to join the shareholder base after Imec. This financing round completes the seed funding of Ectosense and brings the total venture funding to €3mln.
About Sleep Apnea
Sleep apnea is a chronic disorder characterized by interrupted breathing during the night. 1 in 5 adults suffers from a form of sleep apnea while only 10% of those patients are in treatment, leaving an estimated 200 million individuals undiagnosed. With sleep apnea's prevalence linked to age and obesity, management of the disorder has turned into a growing and acute challenge.
Sleep apnea takes a strong toll on the mind and body of the individual. Sufferers, for example, have a 2-fold increased risk of death from cardiovascular disease and are 5 times more likely to be involved in a car accident.
The disease's links to other chronic disorders as well as the burdens of increased fatigue, are estimated to cost society $65-130 billion on an annual basis in the United States alone.
////////
About Ectosense
Ectosense is Belgium-based digital healthcare solutions company incubated at Imec focused on the advancement of sleep disorder care. The company will redefine the way in which sleep apnea is clinically diagnosed with its first product, the NightOwl®, eliminating the need for complex devices to make an accurate sleep apnea diagnosis. The company combines miniature biosensor devices with cloud-based data analytics powered by proprietary algorithms that turn physiological measurements into clinically actionable information.
For careers, business opportunities, and press information, contact us through www.ectosense.com.
About Saffelberg Investments
Saffelberg Investments is an independent investment company with a €300 million capital base. It focuses on long term investments in fast-growing ventures through risk-bearing capital. Active across the globe, it participates in corporations operating in diverse sectors through equity and/or mezzanine financing. In recent years, renewable energy, real estate, and life sciences have become key focus areas. For more information and contact details, visit www.saffelberg.com.