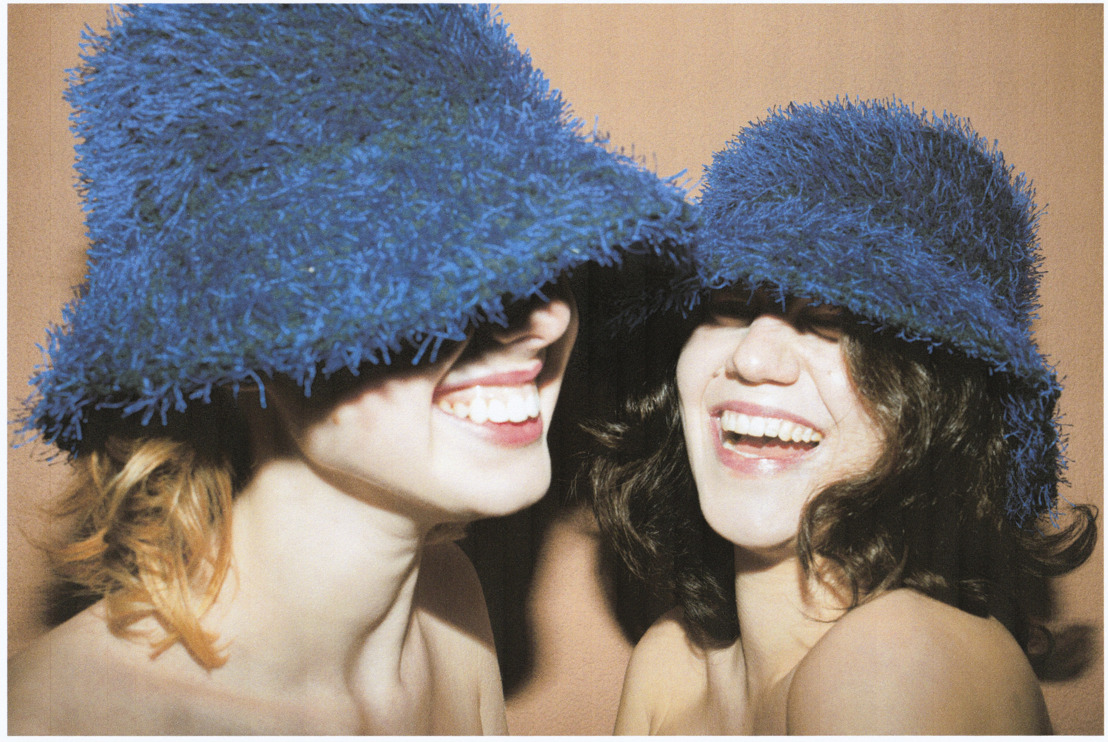 Just Waldo launches its first exclusive up-cycled clothing and accessory collection
Ghent, December 15, 2021 – Just Waldo launches its first up-cycled collection on December 15 in collaboration with ten carefully selected designers from Antwerp, Brussels, Ghent, Hasselt, Berlin, Milan and Paris.
Just Waldo brings together emerging designers who share a similar passion: reusing used fabrics, unsold stock inventory, and surplus to make new unique garments. The designers recycle worn jeans, old curtains, or even pillow covers to turn them into clothing of the future, the first Just Waldo up-cycled collection.
Just Waldo wants to end the disposable culture by switching to a system where materials are used much longer and nothing goes to waste. That's why the start-up is donating 30% of its profits to Fashion Revolution Belgium, a movement that shares the same goal as Just Waldo.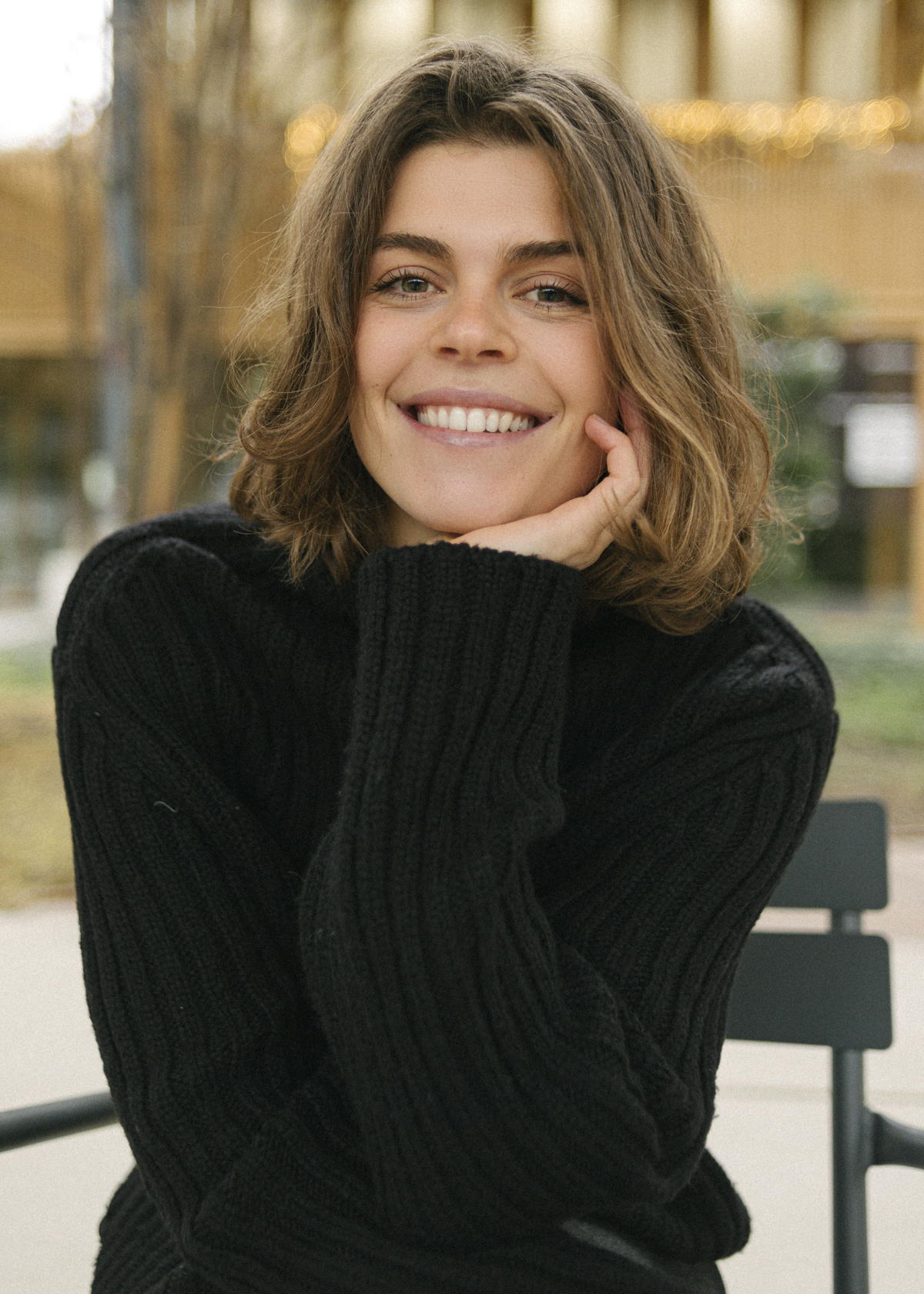 Just Waldo spotlights all the designers in his collection by highlighting their creativity and talent while conveying an important message: "Sustainability can be achieved without compromising on style and fashion." - Grécie Van Innis, founder Just Waldo
The first upcycled collection will be launched on Just Waldo's website and social media channels on December 15, 2021, at 6 p.m.
Meet the designers
The designers of the first Just Waldo collection come from Belgium, Germany, France and Italy. Although each of the participating designers has their own specific style, they clearly share 1 thing: a passion to make the fashion industry more transparent and sustainable.
Gigi-Antoinette (Paris)
​Founded by Clara Soudan, Gigi-Antoinette is a brand that embraces the poetry of upcycling to create unique and resilient jewellery. The brand is committed to promoting creativity and responsibility in fashion through repurposed vintage and second-hand materials. Vintage chains, beads and medals are thrifted with love in the Breton countryside by Clara, who then upcycles them into poetic and unique creations.
Maison Blazée (Paris)
​Aïssatou, the founder of Maison Blazée, turns your oversized granddad's blazers into empowering suits for several occasions. Aïssatou named her Just Waldo-creation 'La Nuit' because of the dazzling crystals stitched onto the garment.
Uti Exi (Berlin)
​Maya, the founder of Uti Exi (Latin for "uti existentium", which means "use the existing"), makes new creations from her atelier in the centre of Berlin. Maya starts her designs from old garments donated to her by her friends.
Giglio Tigrato (Milan)
​Carlotta, Giglio Tigrato's designer, gets her main inspiration from Native Americans. Each of her pieces is created from scraps and deadstock. Take this creation, for example, a hat inspired by the Gambler's hat, a Wild West Classic. The fabrics for the hat come from Scia's Divisione Tessuti scraps and samples, an Italian textile company that donates these fabrics to Giglio, intending to give them a new life.
Atelier Eveil Ludique (Paris)
​Founded in October 2019 by Mirco Bercelli, Atelier Eveil Ludique literally means "Fun awakening workshop". After working in the fashion industry in India back in 2017 and gaining insight into the conditions in which big brands produce their clothes, Mirco decided to start up-cycling as a solution to prevent clothes from filling up landfills across the globe. In his own words, "I can't produce more trash if I start off with trash.
Les Vestiges (Paris)
​Marie-Charlotte, the founder of Les Vestiges, has loved creating and leading projects that made sense to her. Even though her background did not predestine her to work in the world of fashion, her passion for creativity and her commitments made the project possible. She created a brand that restyles existing materials to turn them into unique, comfortable, and cool pieces.
Juliet Bonhomme (Brussels)
​Juliet Bonhomme created the Upcycling Lab as a fresh new project to teach people how to upcycle their clothes and old fabrics through workshops, help brands learn how to upcycle their deadstock through artistic direction, and finally, to raise awareness through information on social media.
Renēe by Zoë (Ghent)
​Renēe by Zoë is a lockdown baby founded by a mother-daughter duo. In March 2020, Zoë was playing around with some old shirts when she stumbled on a unique idea for a dress. Her mother started helping her out and that's how the brand was born. Renēe is all about transforming aged beloved garments into chic and casual pieces.
Femke V. (Hasselt)
​Femke is a fast-fashion fighter who studied at the Amsterdam Fashion Institute, where she got her designing skills from. She makes her creations from unexpected materials, such as this corset from old curtains.
Jordy Arthur (Antwerp)
​Jordy Arthur is a fashion designer/artist/creator that likes to experiment with recycled/regenerated materials. He describes himself and his work as "shape-shifting". He is constantly experimenting and exploring his creativity while breaking the "gender boxes." He wants to inspire people to embrace their uniqueness but also the uniqueness of others.
*All items range between €30 and €250 .
This project was made possible by:
​Project management: Lynca Ruta & Grécie Van Innis
​Creative direction: Lynca Ruta & Grécie Van Innis
​Photographer: Linde Stevens
​Stylist: Manon Leyssens
​Hair & Makeup: Cédric Dewaele
​Models: Camille Meuleman, Manon Leyssens & Rosalie Carlier

Grécie Van Innis Founder, Just Waldo

Anne-Sophie Jonkers Press Relations Start it @KBC
About Just Waldo
​Just Waldo was founded in May 2021 by Grécie Van Innis. After founding her own vintage Instagram shop and writing her master thesis on the second hand industry in Belgium, Grécie decided to make her passion her profession. With Just Waldo, Grécie is building a dedicated platform to develop and grow the community of vintage, second-hand and sustainable fashion. Just Waldo's mission is to welcome you into a supportive and collaborative community, with a platform to share more than just clothes.