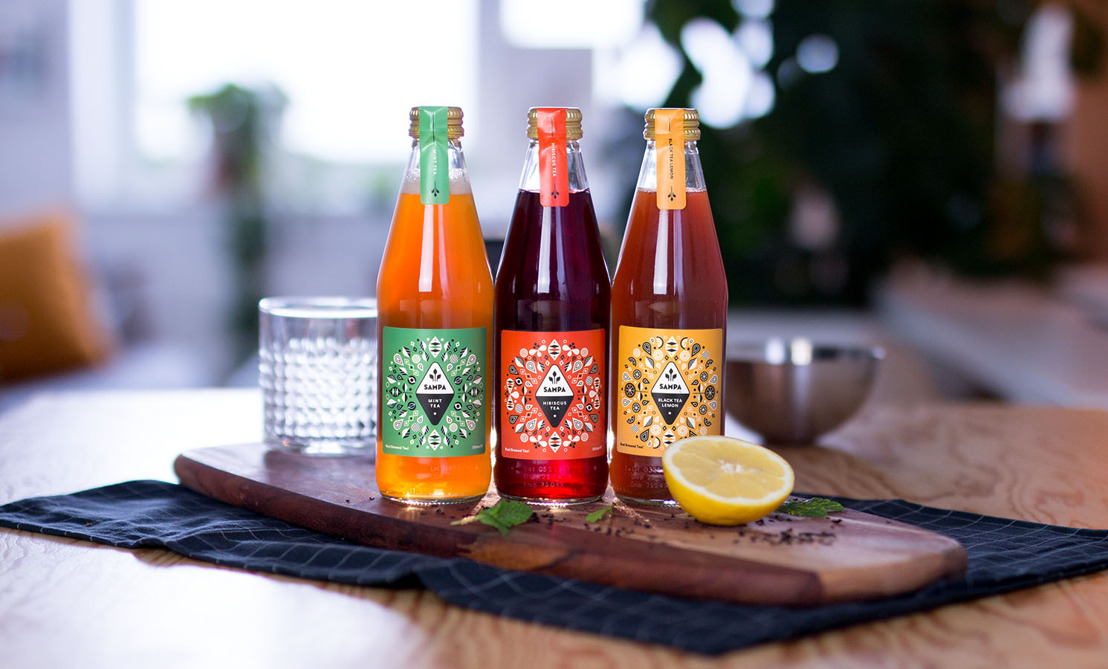 Launch Sampa, the Iced Tea of the Revolution
Friday, September 22, 2017 —
That's what they call Sampa at Théâtre de la Vie in Brussels, a small community Theatre in Saint-Jos, and for a good reason too. Sampa Tea company sends 5 cents for every bottle of Sampa sold in Brussels to this cultural institution. In Antwerp Sampa Tea works with art-collective Escautville. The Sampa team is helping Escautville member Frank Theys with his forthcoming documentary The Revolution.
"Lightly sweet, just like you"
The beverage itself is also reflective of these values, made with simple, healthy and unprocessed ingredients. The lightly sweet tea tastes like a real tea, and that's because it's made with high quality tea leaves, and not concentrates and extracts. It leaves you feeling quenched and refreshed, unlike anything on the Belgian market.
There are currently three Sampa flavors on the market:
Green Tea with Mint, made with Chinese gunpowder green and real peppermint.

Black Tea with Lemon that gives a complexly robust taste of the Orange Pekoe Ceylon black tea and with a tail of fresh organic Sicilian lemon juice.

Hibiscus tea, whose sexy red color comes entirely naturally from the hibiscus flower, a plant used for millennia because it's thought to have curative properties.
Calling Sampa 'the iced-tea of the revolution' may sound ambitious, but the team heavily believes in the cooperative and circular economy. The Antwerp-based startup is currently getting bio-certified. Sampa Tea is a part of the Start it @KBC accelerator, where innovative and scalable entrepreneurship is key.
Socially conscious locations
All three of Sampa's delicious teas have been available in several dozen locations in Brussels (Bees Coop, Cinema Nova, Cafe Congo @KVS, Belgomarkt, ...), Ghent (Cinema Sphinx, Romain Roquette, Consouling Record Store, ... ) en Antwerp (22b, Arenberg Schouwburg, ... ). The Sampa team is looking to expand to anyone who is interested in socially conscience and guilt free soft drinks. Sampa isn't looking to be a niche, they want as many people in the world to benefit from healthy delicious food.
Check them out at Sampatea.com