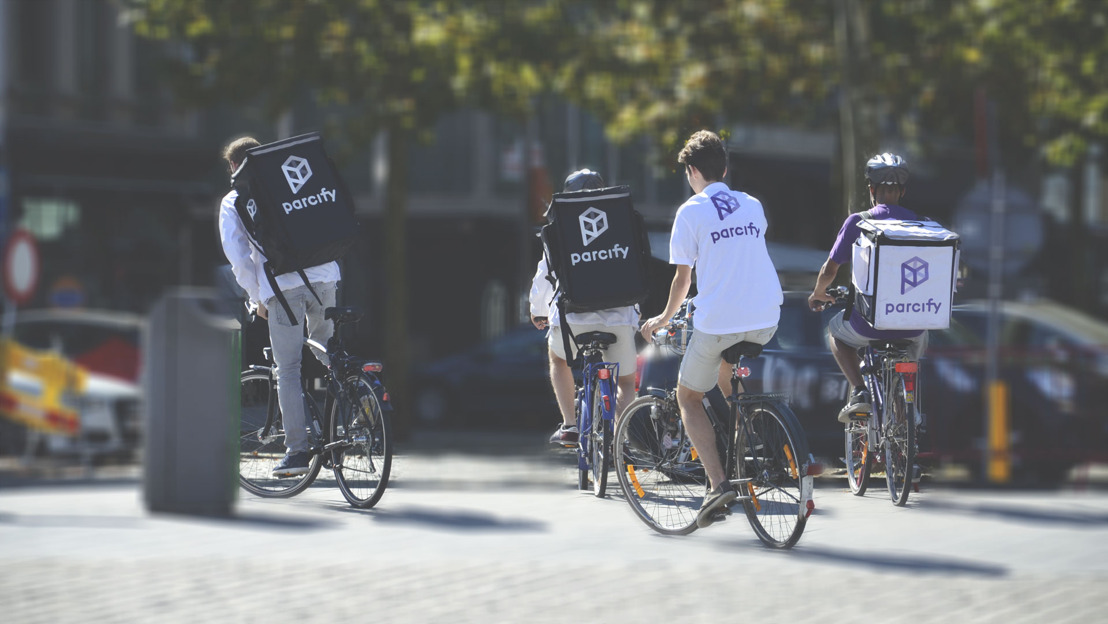 Parcify confirms its growth ambition thanks to the strategic partnership with bpost
Thursday, September 15, 2016 —
Antwerp-Limburg start-up Parcify today takes a major step for its ambition of growth as bpost takes a strategic shareholding in the company.
Formed in 2015, Parcify was the first to launch an application to deliver parcels to the addressee's precise location. The technology uses the geo-location of the customer's smartphone. Parcify ensures that you'll never miss another parcel delivery.
The technology also fits the ambition of bpost to get to know its customers better. Knowing where and how customers want to receive their parcels is another step towards a stronger network and even better service.
"We are delighted with the strategic partnership with bpost to further support the growth of Parcify, " says Patrick Leysen, co-founder and CEO of Parcify. "With its technology, Parcify prioritises the convenience of the consumer to create the ultimate customer experience. In addition, as a young company, it is especially encouraging to get support from an established name in the industry like bpost. We are very confident that we will be able to provide them with a powerful supplement to their business model with our innovative technology."
How does Parcify work?
Parcify delivers to people, not addresses.
Shop online: Do your shopping and arrange for your parcel to be delivered to your unique Parcify address.
Have the parcel delivered where and when it suits you: Parcify notifies you immediately through the app when your parcel is received. You are in control. You decide when and where we deliver. Up to 60 minutes before delivery.
Track your parcel: We come to where you are based on your smartphone's geo-location.You can chat with the driver in real time and track your parcel through the app.
The service is currently available in the Antwerp region. Parcify will also be available in Brussels as from end of September. More information at www.parcify.com
Parcify is part the Start it @kbc accelerator which supports innovative and scalable entrepreneurship.
Press contact
Patrick Leysen
co-founder & CEO Parcify
+32 489 59 60 36
patrick@parcify.com
Start it @kbc
Saar Dietvorst
+32 468 19 75 07
saar@contentcats.be