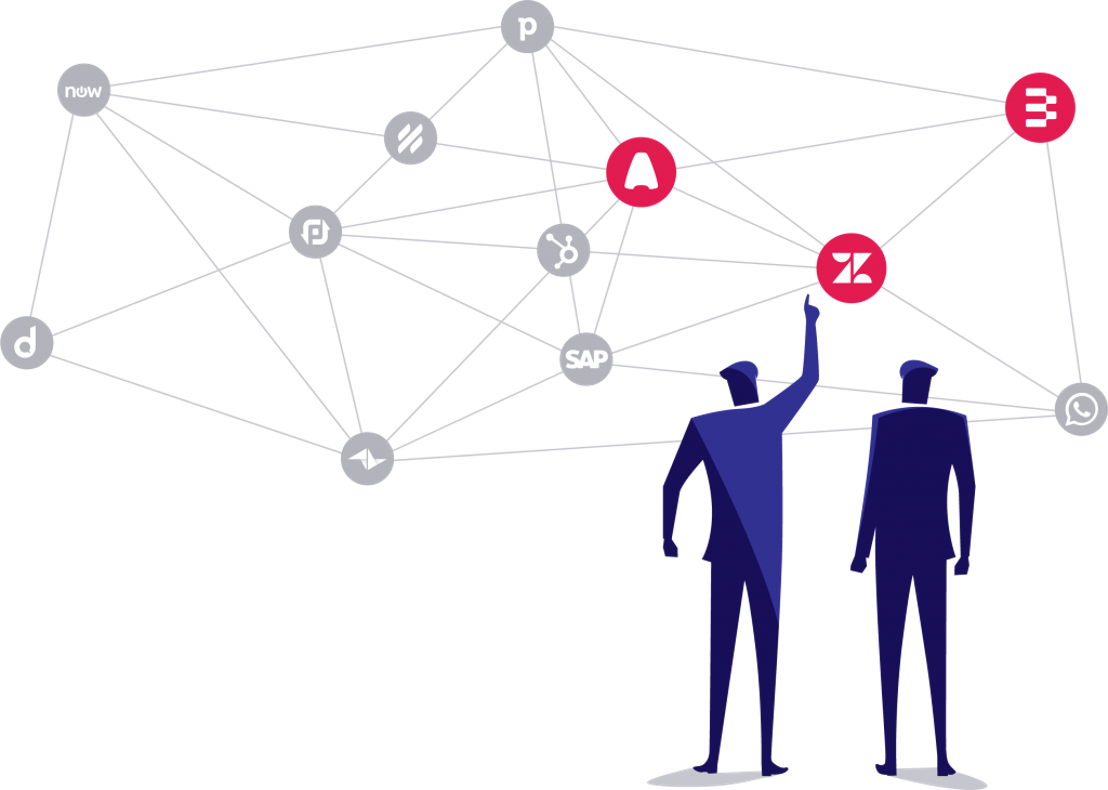 Premium Plus helps Start it @KBC startups with customer service software and best practices
Thursday, July 2, 2020 — Antwerp. Start it @KBC and Premium Plus join forces. From now on, the startups and scale-ups of the country's largest accelerator can call on the expertise of the Belgian specialist in advice and online solutions for customer service, support, and sales. In this way, young businesses from the Start it @KBC ecosystem will immediately stand out from their competition when it comes to customer service.
Premium Plus will teach startup founders the tricks of the trade in terms of customer service, and help them build a fully-fledged customer service department. This includes a focus on aspects such as efficient fulfilment of promises to customers, with the right mindset, processes, and technological setup.
Kurt Pinoy, CEO of Premium Plus: "Customer service is the new sales. Customers have high expectations, and businesses are well-advised to meet these from day one. It makes no difference whether they are established players or market challengers".
The partnership enables companies within the Start it @KBC community to have easy access to Premium Plus' expertise and applications that are built on Zendesk's solutions. This online customer service platform is already being used by many major brands worldwide. Premium Plus helps startups to use the tool correctly, actively manages the collaboration with Zendesk, and also looks at additional integrations with applications such as Aircall (virtual call centres) and BotXO (chatbots and AI).
Added value first and foremost
"Having the right tools is one thing. Working with them properly is another. At Premium Plus, we help startups not only to choose the right technology, but also to make optimal use of these tools. This is essential, because customer service is the heart of any business", says Kurt Pinoy.
Premium Plus, a scale-up itself, has almost 10 years of experience with the digital transformation of customer services. Premium Plus works with clients such as DPG Media, Carrefour, Brussels Airport, Telenet and Tomorrowland. It recently opened an office in France, soon to be followed by the Netherlands.
Kurt Pinoy has great ambitions for Premium Plus: "We want to become the European benchmark for customer service, although that is a consequence rather than a goal. We go where the customers go. That is precisely the point of our business philosophy".
///
About Premium Plus
Premium Plus guides companies towards a better customer experience. As a Master Partner of Zendesk, Aircall, and BotXO, Premium Plus provides companies with all the necessary tools to contact their customers easily and efficiently.
Premium Plus was set up in 2012 and now has over 500 customers in Belgium, France, and the Netherlands. Brussels Airport, Carrefour, Club Brugge, De Tijd, DPG Media, Nike, Telenet, Tomorrowland, and Q8 are just some of the names that rely on the company's expertise in customer service processes and technology.
For more information, go to www.premiumplus.io
Nathalie Claessens Perscontact, Start it @KBC