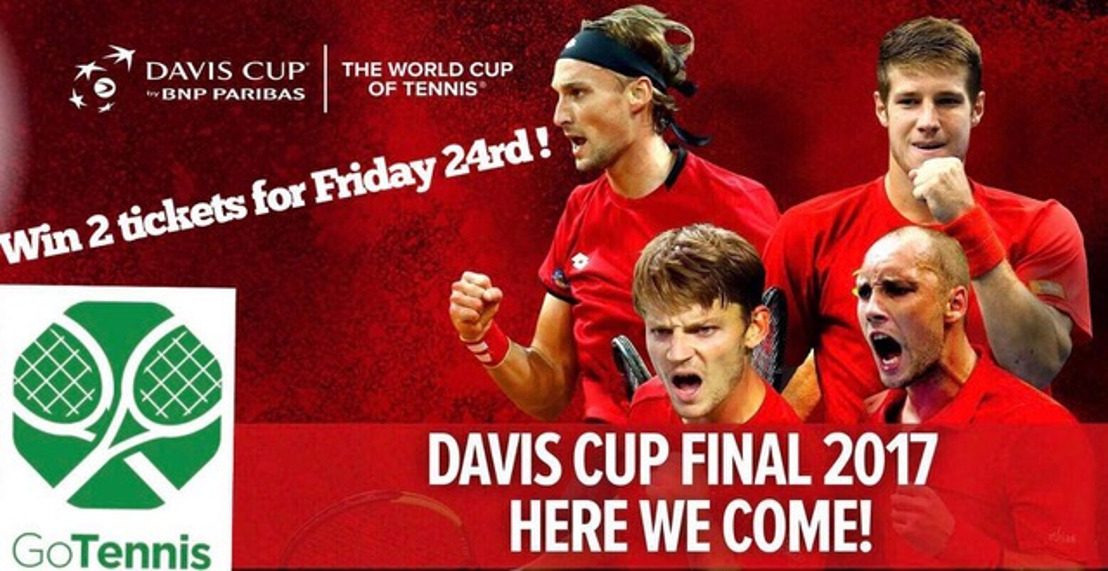 PRESS INVITATION: Join us at our Pre-Davis Cup event and find out all about GoTennis
23 November 2017 | 3pm-10pm | Veeweydestraat 102, Brussels
Monday, November 20, 2017 —
Dear journalist
Did you see David Goffin almost win Nitto ATP Finals on Sunday? What a great preparation for the Davis Cup this week!
Building up to that final, we kindly invite you to our unique urban court for a party with tennis fans gearing up for the epic clash between Belgium and France.
GoTennis is a Brussels based startup that saw that tennis participiation is collapsing (in Belgium -3,5% in only 3 years!) and wanted to do something about it. On top of that, tennis has not gone fully online and as a result does not provide the flexibility and easy solutions that people want.
So we created GoTennis: the first genuinly online tennis club with courts across Europe.
We have multiple courts across a city and our members can arrange a whole tennis game via www.gotennis.eu in as little as four clicks!
But we are more...so much more...
GoTennis wants to open up tennis, make it easier to play and build a tennis community across mutliple cities. We do this by, for example, making the urban environment our tennis playground, or by using a converted warehouse in Anderlecht as our urban tennis court.
Want to find out more?
Then please join us at our launch event:
Thursday 23 November, 3pm-10pm
Veeweydestraat 102, 1070 Brussels.
Program
2.30pm Welcome for press with snacks and drinks
3.00pm Press presentations of GoTennis + Q&A
3.30pm Interviews with founder Jacob Gloser, CMO Stephanie Berger and investor Vit Gloser
5.00pm Doors open to the public + activities (BBQ, tennis competition etc.)
8.00pm Welcome speech by Jacob Gloser, founder + announcement of winners
10.00pm End
More information: www.facebook.com.
Care to join us? Please confirm your attendance via jacob.gloser@gotennis.eu.
See you soon!
The GoTennis Team