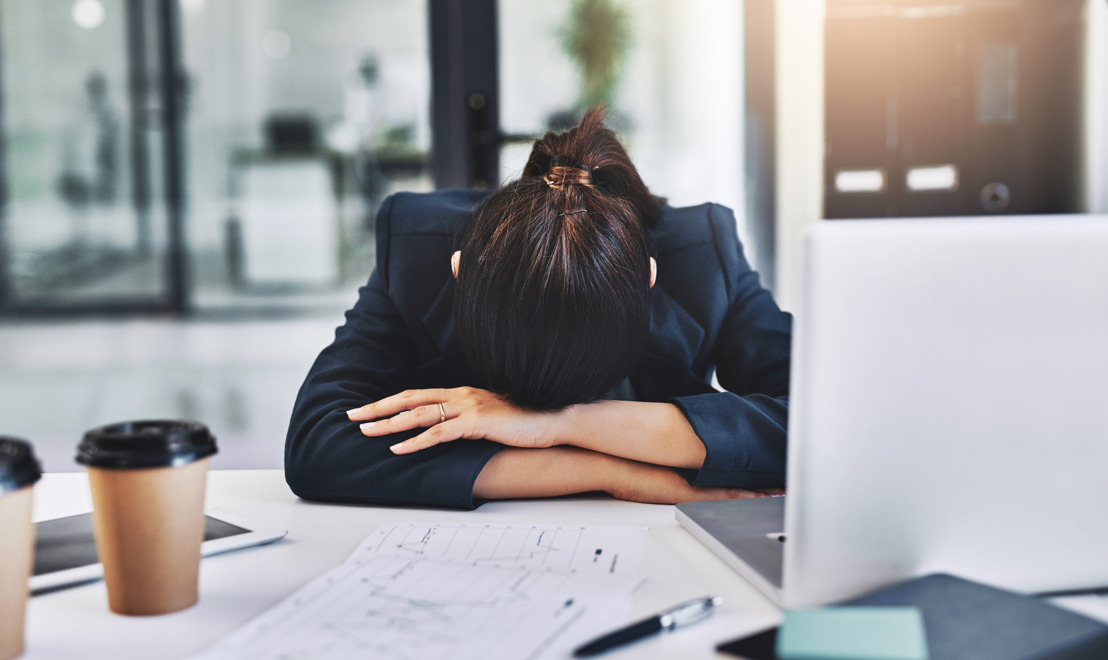 Sleeping at work helps prevent burnout
International Sleep Day on 16 March
Thursday, March 15, 2018 —
Healthy sleeping has been linked to workplace performance as well as the prevention of burnout. A survey by startup Sleepability with +100 Belgians finds that two out of three people believe that their company should help employees to sleep better.
A recent survey, conducted by startup Sleepability, found that 67% of people think that their company should help them to sleep better. Over half of respondents would like to nap at work and yet only 3% regularly do so. Feeling judged by colleagues is a commonly perceived barrier to napping at work and yet only 3% said they would mind if their colleagues took a 20-minute power nap.
It's time to fight insidious sleep deprivation, which not only affects people's productivity at work but also health and relationships, thinks Dot Zacharias, Founder of Sleepability, a start-up that improves the sleep of employees to increase well-being and productivity.
"Nap rooms are a good way to help employees rest during the day. Sleepability nap rooms have been shown to improve afternoon well-being and productivity by 41%. "Our findings confirm that napping really makes a difference to a person's overall health and productivity at work".
Dr Mark Oblin, occupational physician at MENSURA, says that "the lack of energy, tiredness, difficulties of concentration will be marked, in particular, by a lack of performance and / or errors in the work. Relationships between colleagues may be disrupted as well. Finding back a healthy sleep hygiene is essential. In this perspective, a short period of deep relaxation in the middle of a working day can only be beneficial."
Sleepability top tips for creating a healthy work environment for sleep:
Communication curfews. It's not only stressful to receive emails late at night but also to arrive at work with emails from your boss waiting for you already.

Quiet room. It's really important that there is a space in the office where people can go and lie down comfortably and not be disturbed. You don't know what's going on in people's lives and sometimes we really need a proper break during the day. It's the employer's responsibility to ensure that is available to staff.

Flexible hours. Some people are 'owls' and some people are 'larks'. Today's society favours the larks who arrive early at work and are productive during working hours. The Owls on the other hand get a bad reputation, whilst they are genetically designed to sleep and be productive at different times.

Sleep coach. It's useful to have a sleep coach on call in case any of your team show signals of sleep deprivation, temporary or long term. Fixing the problem early on can prevent a slippery slope towards physical or mental health problems.

Coffee alternatives. Coffee is an addictive drug and has a terrible effect on our sleep patterns. Help your employees make better choices by offering them good alternatives, such as herbal tea or fresh fruit juices.
////////
About Sleepability
Sleepability, a Start it @KBC backed company, founded by Dot Zacharias and Chiara Moncada, improves the sleep of employees to increase well-being and productivity. Services include team building workshops, pop-up nap rooms and sleep risk analysis. Their training programmes are founded on principles of Integrative Sleep Coaching and Yoga Nidra. They work with Nidra teachers, including Kamini Desai, a leading Yoga Nidra teacher in the US and author of Yoga Nidra: The Art of Transformational Sleep.