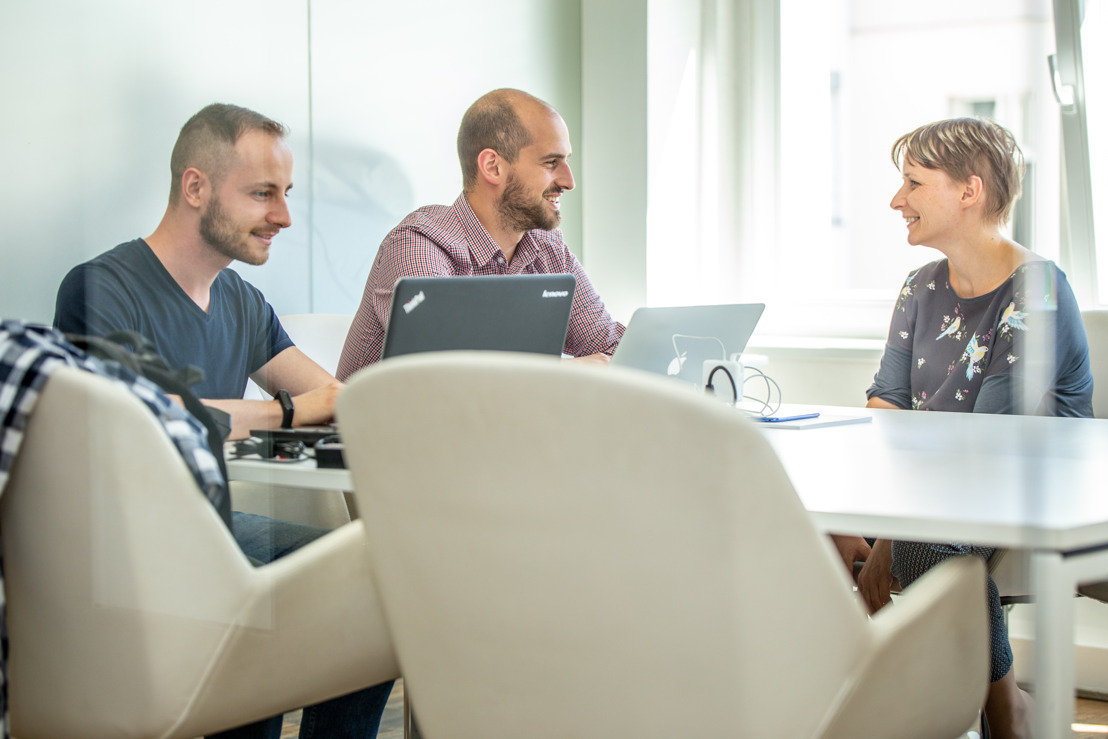 Start it @ČSOB accelerator welcomes seven new companies
Thursday, November 28, 2019 — ČSOB has selected seven new innovative companies for its own Start it @ČSOB acceleration project. Together with the pilot round, this brings the total number of supported startups to 17. Some of them have already used the programme support to find investors and launch their products in the market.
"I truly value the help and the huge commitment of the entire project team. This is where Start it @ČSOB makes a real difference compared to other projects," says Michal Gloger, founder of Mebster, a research company. The company has developed a unique Unilexa exoskeleton that helps people with spinal injuries to move more easily. Mebster is already supplying the product to rehabilitation centres and will soon launch it on the market. The Unilexa exoskeleton has already collected the 2019 Golden Rehaprotext 2019 Best Exhibit award at the Rehaprotext medical fair in Brno.
Another company used similar words in appreciating the accelerator. "Start it @ČSOB has given us the facilities, but above all experienced people mentoring us. As part of the project, we managed to find a new business partner, which boosted our business a lot," adds Jana Hodboďová from the Zaparkuju.cz startup, which helps people find and pay for parking in public and private car parks. In addition, the company offers visualisation of parking spaces for people with disabilities, or a list of charging stations for electric vehicles throughout the Czech Republic.
The selected startups can use the facilities of a co-working centre during six months; the bank provides them with consultancy and mentoring tailored to their needs and allows them to collect the benefits resulting from the membership in the prestigious international GAN network. BulletProof AI, Commis, DaySwaps, Gfluence SEO, KváseCzech, Property Blocks and TestCREW all made the final cut in the second round.
"What makes our accelerator unique is that it does not rule out any area of business in advance. But we can clearly see the trend - most companies focus on solutions that use digital technologies and artificial intelligence to facilitate people's work. We are happy to see investors responding well to our companies, many of which are already in the process of establishing business collaborations or launching products," says Zuzana Paulovics, Start it @ČSOB leader.
Start it @ČSOB is based on Start it @KBC, a parent company project and the largest accelerator in the Belgian market. As part of the KBC Group, the project was also launched in Hungary. The Czech and Belgian Accelerators are members of GAN, a highly valued community of accelerators, partners and investors. The network brings together over 10,000 top startups across six continents.
Startups in the second round of Start it @ČSOB:
BulletProof AI – authenticating documents through the use of artificial intelligence
Commis – a hotel system that facilitates transfer of information between shifts
DaySwaps – shift work planning tool that uses artificial intelligence
Gfluence SEO – improves the ranking of businesses on Google
KváseCzech – manufacturer of a dried mixture for sourdough bread
Property Blocks – automated e-shop delivery cabinets / boxes
TestCREW – a tester platform that cuts companies' costs for testers