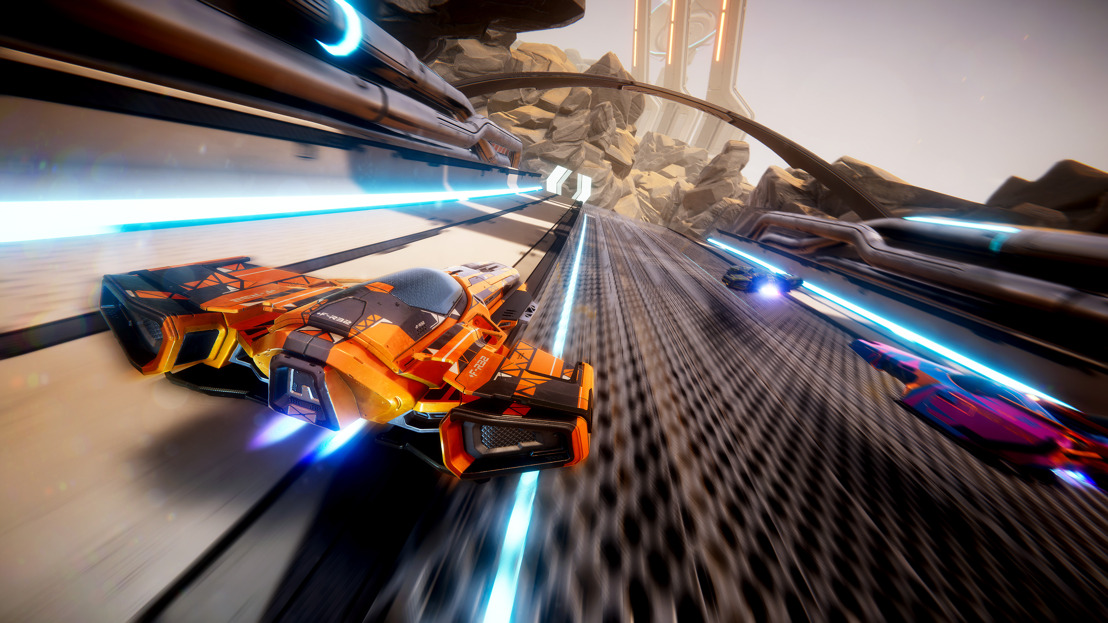 Start it @KBC and DAE Studios give Belgian gaming industry a solid injection
Innovation projects at large companies help gametech startups to develop their own games
Wednesday, February 12, 2020 — Courtrai | Antwerp. The gaming industry is thriving in Belgium. However, many startups need to fight to survive. Start it @KBC and gaming accelerator Digital Arts and Entertainment (DAE) Studios, a spin-off of Howest, join forces to help Belgian gaming startups grow. The gaming startups use their technology to drive innovation within large companies, giving them a strong boost to develop their own games.
Belgium has over more than 4 million active gamers, who together spent about $330 million in 2018. A substantial part of this expenditure remains in Belgium. In 2018, the gaming industry accounted for a turnover of 93 million euros, which is more than double than that of 2014. In that same period, the number of people making a living from games in Belgium rose from 400 to 1.100.
Digital Arts and Entertainment Studios (DAE Studios) plays an important role in this strong growth. The Howest spin-off was initiated by the Digital Arts & Entertainment program. This program was named ´Best Game Development School Worldwide´ two years in a row by the influential ´The Rookies.´
"There is still a lot of growth potential for the Belgian gaming industry worldwide", says Michiel Houwen, Operations Manager at DAE Studios. "We have the talent, the qualitative training courses and the right partners on board to make that talent even better. The expansion of the tax shelter to the gaming industry will hopefully provide more opportunities for game developers, and a private investment fund for games is also in the pipeline. Initiatives are coming, but it remains difficult to survive as a Belgian game tech startup."
Foot in the door at large companies
Start it @KBC, the biggest accelerator for startups in Belgium, and DAE Studios therefore join forces to help gaming startups grow. "Over the past few years, we have guided 25 game-tech startups, 18 of which are still active," explains Lode Uytterschaut, founder and CEO of Start it @KBC. "For those startups, the collaboration with DAE Studios is an important boost".
Start it @KBC and DAE Studios give gaming startups an extra push through personalized coaching, contacts with major investors, special pitch events, … They also get their foot in the door at large companies. "Large companies like to use game technology to set up innovation projects", Uytterschaut explains. "For example 3D visualizations, VR demos or educational games. Those innovation projects can give game tech startups a boost to the development of their own game."
Digital twins as a source of income
Cybernetic Walrus, a startup founded by DAE alumni and part of Start it @KBC, already combines the best of both worlds, according to co-founder Mike Coeck. "In addition to our own games such as Antigraviator, we also develop games, VR, AR and XR applications and 3D visualizations for companies. Furthermore, companies with high-risk or high-tech production environments are asking us to develop a digital twin of machines or locations. With such a virtual replica of a dangerous or expensive machine, they can train employees without the risk of damage or accidents. We can then use that source of income to develop our own games."
Gaming startups looking for support can apply for the new group of Start it @KBC until the beginning of March. Together with partners such as Telenet, Flanders DC and Accenture, DAE Studios will be represented in the jury that evaluates the pitches, and will also assist the startups that make the selection afterwards.
////
About DAE Studios
DAE Studios is a spin-off of the Howest College, initiated by the renowned game development course Digital Arts & Entertainment (DAE). In collaboration with its partners: Howest, Larian, Hangar K, Start it @KBC and Cronos, it strives to create a sustainable game technology ecosystem under the name of ´Flanders Game Tech City´. The fundamental objective of this initiative is to create an international appeal and force of attraction as a region in the game and game technology industry. Flanders Game Tech City must become an ecosystem in which students, entrepreneurs, researchers and investors find each other in an interdisciplinary open innovation culture.
DAE Studios profiles itself as the first Flemish game technology accelerator – an initiative that guides final-year students and entrepreneurs in starting their own company within the game tech industry. DAE Studios:
Helps to actively think along with the entrepreneur about the development of his/her business within the game industry
Provides the entrepreneur with access to an extensive network (Larian, Cronos Interactive, Howest, SBM …) for advice and investment opportunities
Obtains relevant assignments in order to offer the entrepreneur sufficient incubation space while working on the development of the business
More information: www.daestudios.be
Presskit: https://www.daestudios.be/press/
About Cybernetic Walrus
Cybernetic Walrus is a company with offices in Antwerp, founded in 2017 by 4 graduates of Digital Arts and Entertainment (DAE). Currently the company consists of 12 employees.
Cybernetic Walrus offers high quality customized solutions in VR/AR/XR and Digital Twinning for small and large companies. The company is also an independent games studio and released its first game in 2018 (Antigraviator). A new game is currently under construction, ´Rise of Humanity´, which will be released in 2021. Cybernetic Walrus is also the only Belgian Unity Authorised Training Partner and provides Unity training in cooperation with Syntra.
Nathalie Claessens Perscontact, Start it @KBC