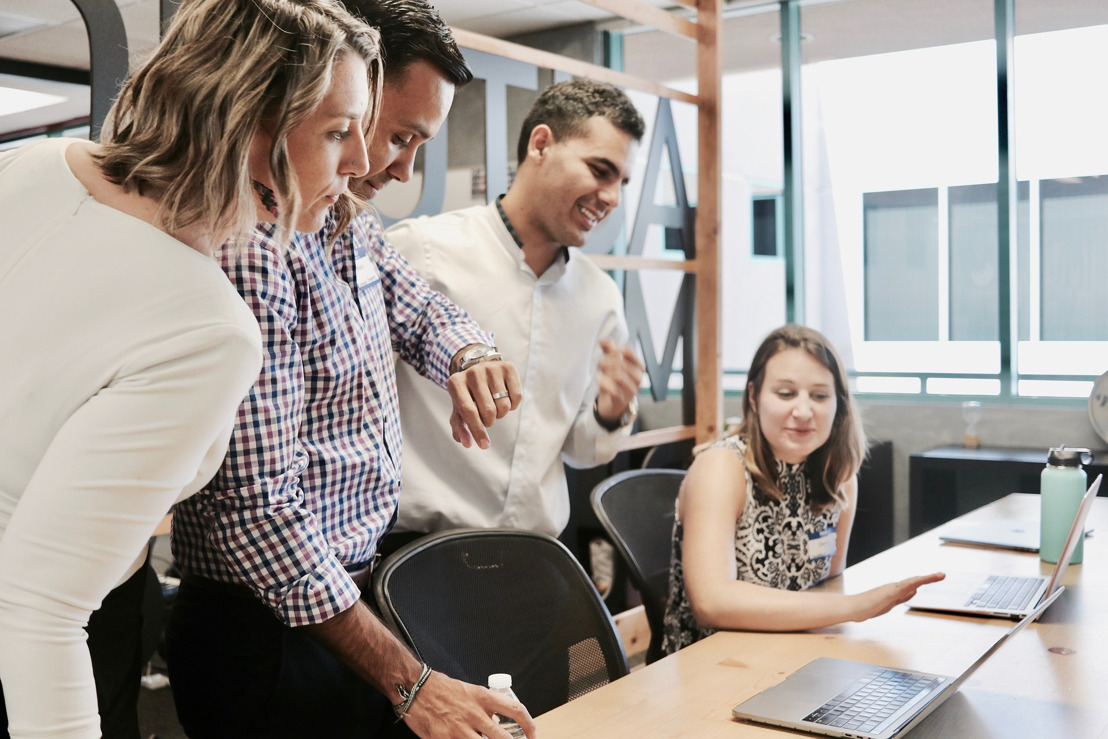 Start it @KBC and HubSpot accelerate the growth of startups together
#internetday
Tuesday, October 29, 2019 — Start it @KBC, the largest accelerator for startups in Belgium, welcomes HubSpot as a new partner. The software platform of this leading technology company not only gives startups the possibility to automate processes but also gives them a better insight into customer experiences. This way they can scale faster and will be armed to compete with big corporations.
The collaboration with HubSpot enables startups in the Start it @KBC ecosystem to better respond to what is going on with their customers. "HubSpot brings marketing, sales, and customer insights together in one tool," explains Anna Thomlinson, the managing director of Start it @KBC. "Gaining insight into how customers deal with your product is nowadays often more important than the product itself. A mediocre product that offers a strong digital customer experience will sell better than an excellent product without an online strategy."
The startups that are part of Start it @KBC receive up to 90% off the HubSpot software for marketing, sales, and services (the CRM software is free for all users). Startups can also follow webinars via the HubSpot platform and call on the expertise of the fast-growing company. They can receive real-time suggestions to improve their SEO, tips on how to respond better to social media, and how to set up an automated personalized follow-up for customers.
Support to optimally use the platform
The collaboration between Start it @KBC and HubSpot is part of a special program that the technology company has set up to help startups grow, explains Kaythlin Das, business development Manager of HubSpot for Startups. "Belgium has a growing community of passionate startups. We not only want to give the founders the tools to work more efficiently and to better understand their customers, but also want to continuously guide them in this."
Elixir Solutions, a "graduate" startup from the Start it @KBC community and agency partner of HubSpot, will support the founders to get the most out of the HubSpot platform. "Startups want to do as much as possible themselves and often don't have the budget to pay an expensive, monthly fee to an agency," says Carl Bouckaert, CEO Elixir Solutions, from experience. "That is why Elixir offers them the opportunity to purchase HubSpot ad hoc expertise on a pay-as-you-go basis and provide them with training to make optimal use of the tools' options."
Nathalie Claessens Start it @KBC