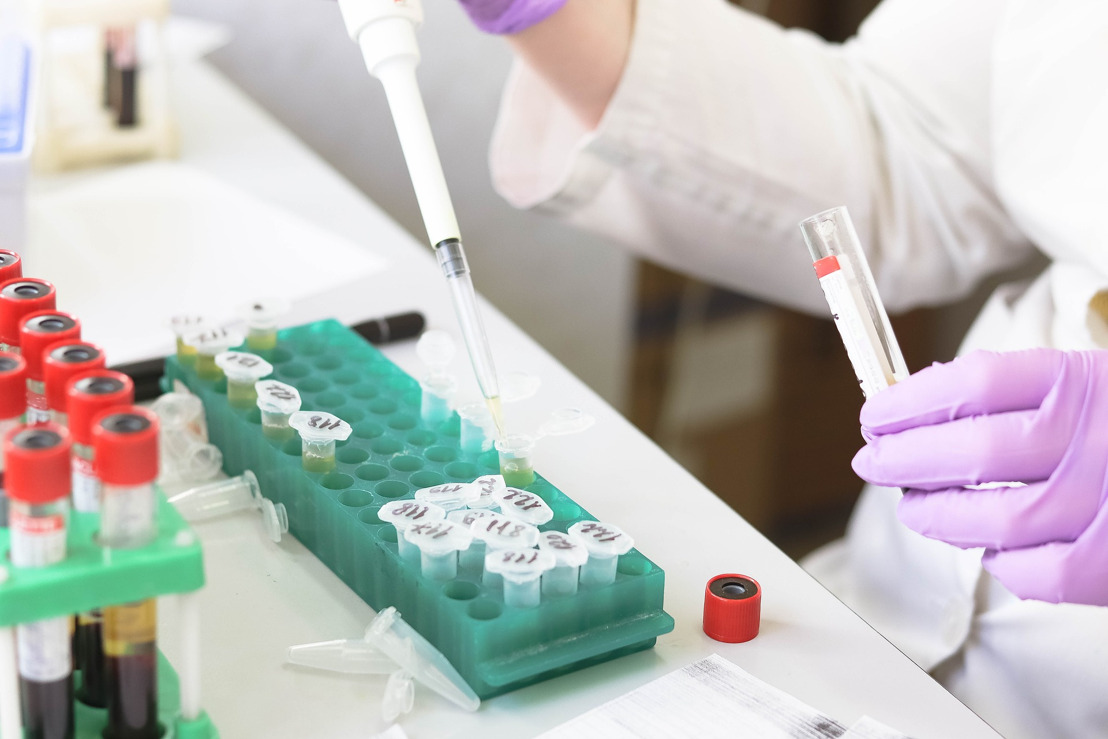 Start-up MyCellHub raises € 1.1 million to help biotech companies manage production data
Thursday, September 12, 2019 — MyCellHub, an innovative data management and analytics platform for the production of biopharmaceuticals such as cell and immune therapies, raises €1.1 million by Noshaq, The Faktory, Gemma Frisius Fund and The CoFoundry. The investment will help the KU Leuven spin-off to accelerate the launch of the platform. The MyCellHub 'software as a service' platform is an app that uses interactive work instructions to assist operators in sterile production environments and which automates data collection and reporting tasks. This provides significant efficiency gains, especially as more than 90% of bio-manufacturers still report their processes on paper.
During his PhD, co-founder and CEO Toon Lambrechts noticed how inefficient bio-process data was managed. Therefore he founded the start-up MyCellHub together with Sébastien de Bournonville (CBDO) and Thomas Pinna (CTO). After a first implementation and testing period within KU Leuven, MyCellHub became part of the Start it @KBC start-up accelerator and acquired an exclusive license on the software that was developed within the Prometheus and M3-BIORES labs at the university.
Today the company is working on the first commercial implementations and a proof of concept project with MaSTherCell S.A. This capital injection allows MyCellHub to fuel its growth by hiring additional software engineers and by reinforcing the company's sales and customer support organisation for a rollout in Europe.
High-tech tools, but more than 90% stills reports on paper
"While the biotech industry, and cell-based therapies in particular, are seeing a surge in production volumes, most manufacturers still use paper to register data from their production process", explains Toon Lambrechts. "This is striking, given that, at the same time, biotech companies are using high-tech tools to literally re-engineer life. With MyCellHub the manufacturers save a lot of time. The platform is easy to implement and significantly facilitates the regulatory compliance processes. Additionally, the data analytics capabilities of the platform allow biotech companies to centralise, monitor and structure a lot of process data that was previously not easily available or not even used at all."
Wim Fyen, investment manager at Gemma Frisius Fund, explains: "We are pleased to support the long-term growth of MyCellHub. The user-friendly data capturing processes, the short set-up times and the low acquisition costs are important differentiators that will allow MyCellHub to gain an important market share in the domain of biotech data management."
//////////
About MyCellHub
MyCellHub (Leuven, Belgium) offers Software as a Service modules that are reusable and easy to integrate into existing workflows, while being regulatory compliant and suited for processes with biological variability. The software modules range from interactive work instructions for GMP operators to batch record creation, sample tracking and inventory tracking. MyCellHub's unique expertise is in software development for GMP regulated industries and cell manufacturing specific data analytics.
For careers: https://mycellhub.com/careers/
About Noshaq
Noshaq is the reference financial partner for the creation and development of SMEs in the Liege region. Over the years, Noshaq has developed a range of financing vehicles in line with the needs and trends of the market and its strategy. Each service offered by Noshaq (capital - loan - leasing) is always determined according to the demands and needs of the owner-investor. The objective is always to have a leverage effect on the company's development.
AboutThe Faktory
The Faktory Fund II is a private Tech Startup Seed Investment Fund co-founded by Pierre L'Hoest (founder and former CEO of EVS Broadcast) and Simon Alexandre (former CEO of CETIC). The Faktory Fund II supports startups in the areas of Internet of Things and Software as a Service (SaaS) in B2B international markets. The private and industrial background of The Faktory's management teams and investors offers founders unique expertise to develop B2B startups.
About Gemma Frisius Fonds
Gemma Frisius Fonds (GFF) is a seed capital fund, established in 1997 as a joint venture between KU Leuven, KBC Private Equity and BNP Paribas Fortis Private Equity. It combines the research and technology transfer expertise of the university with the financial and investment expertise of the two financial partners. GFF provides seed capital in the early development phases of innovative, research-based KU Leuven spin-off companies originating from all technology domains and provides support in their further growth process.
About The CoFoundry
With a passion for innovation, The CoFoundry helps entrepreneurs transform their ideas into sustainable companies by funding them in a seed stage and by coaching them in the growth process. Embedded in the ecosystem of Belgian IT- accelerator The Cronos Group, The CoFoundry has access to a wide network of relevant technology players.
Toon Lambrechts Co-founder & CEO (NL), MyCellHub
Sébastien de Bournonville Co-founder & CBDO (FR), MyCellHub
Nathalie Claessens Start it @KBC