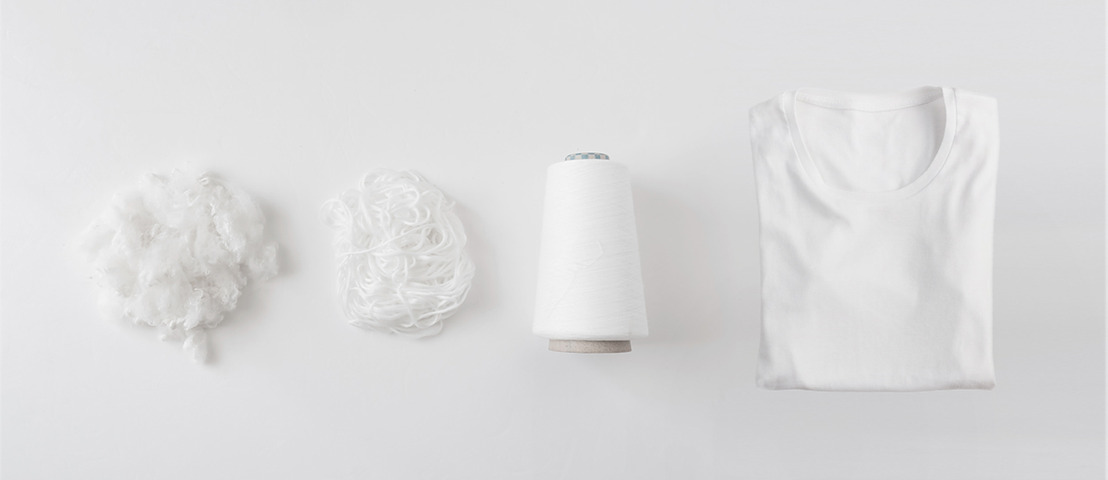 Startup NOOSA raises 500.000€ to develop and sell the first upcyclable textile fiber
Monday, December 21, 2020 — Brussels. Specialized in 100% recyclable textile fiber, NOOSA has raised 500.000€ from finance&invest.brussels and a private investor to accelerate its commercial development and sustain its leadership in this sector. Thanks to its innovative textile fiber made from GMO-free corn, the young Brussels-based startup transforms the fashion industry into a circular one. NOOSA is a concrete solution that enables the textile industry to ban the use of plastics.
Today, the fashion industry is the second most polluting, both from the amount of resources it requires for its production (20.000 liters of water to produce one t-shirt) and the externalities it generates. It is accountable for 20 to 35% of microplastics found in the ocean.
Faced with that reality, NOOSA develops a natural textile fiber made from corn, biodegradable and endlessly upcyclable. No harmful chemicals, no waste in oceans or landfills, no more problems. Indeed, fashion retailers are now looking for sustainable alternatives that respect the environment and pollute less not only in their production process but also along the product's lifecycle.
Recycling at the end-of-life
NOOSA is also a performant fiber that offers innovative properties. Fabrics and clothes made out of NOOSA have better breathability than those made of cotton or polyester; the most used fibers in the industry. This allows for a low odor retention. In addition, the fiber is bacteriostatic, hypoallergenic and stable to UV. Thanks to its numerous properties, NOOSA is of particular interest to the sportswear, knitwear and underwear industry and it is also promising for the denim industry.
The value-added of NOOSA lies in recycling at the end-of-life. Relying on existing retailers' collection systems, the company reclaims clothes made of NOOSA and transforms them back into a non-deteriorated virgin fiber. The fiber can be reused to produce textile, ensuring circularity. NOOSA is the result of 12 months of development, prospecting major European brands and strengthening the fiber's technical properties.
500.000 euro investment
NOOSA will use the funding to strengthen the multidisciplinary team made of textile engineers, technicians and commercial employees, as well as to finance research programs to consolidate the technical advances of NOOSA.
Convinced by the potential of this new and innovative textile fiber, finance&invest.brussels invested 250.000€ in NOOSA. "This project that offers circular perspectives to the fashion industry is in line with our investment strategy. Moreover, the dynamism and the complementarity of the entrepreneurs convinced us that they were the right team to lead this ambitious project", highlights Pierre Hermant, CEO of finance&invest.brussels.
The young Brussels-based start-up is also pre-selected for the Innovative Started Award, a subsidy of 500.000€ granted once a year by Innoviris, to develop their strategic innovation plan. NOOSA is further supported by Start it @KBC, Belgium's largest startup accelerator.