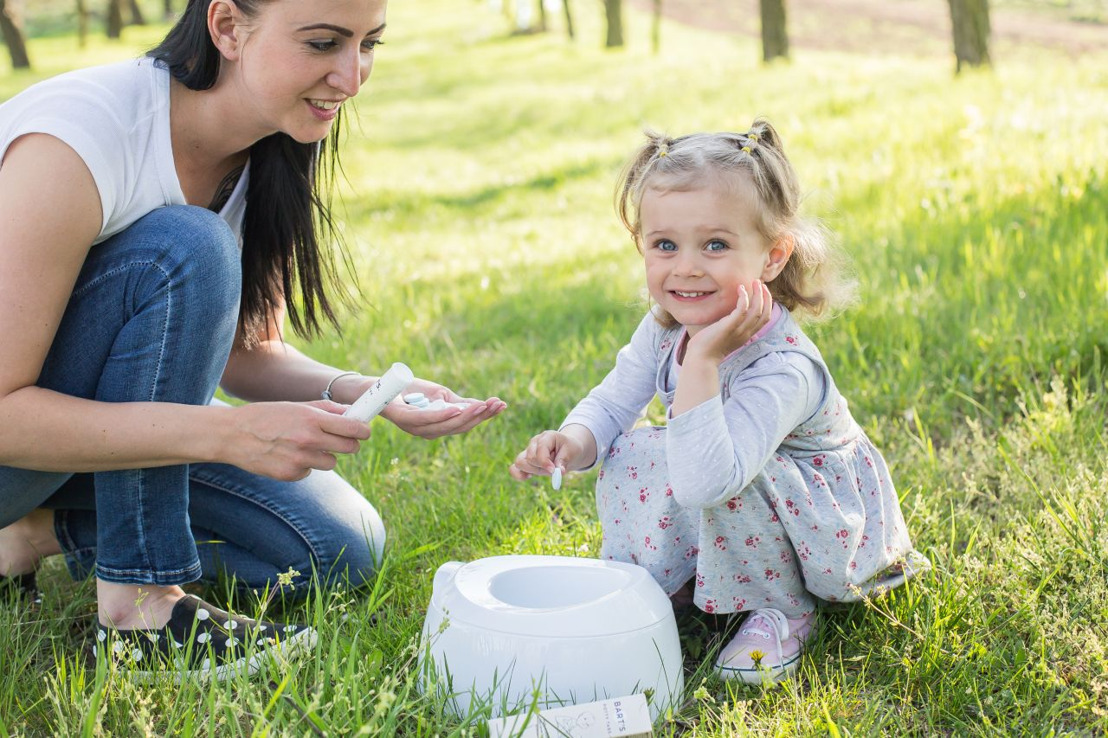 Successful Czech product Potty Tabs teaches children to use the potty
Monday, September 14, 2020 — Czech Republic. The Bart's company from Brno is launching special tablets called Potty Tabs on the Czech market . These tablets will save parents lots of worries and will teach their children to use the potty in a very natural and friendly way. Thanks to their unique function, the tabs teach toddlers to use the potty instead of nappies; children fall in love with their potty and use it very easily. At the same time, the tablets clean the potty or toilet. The Bart's company from Brno is supported by Start it @ČSOB, the Czech project which is built on Belgium's largest startup accelerator Start it @KBC.
Some children enjoy using the potty and get used to it very quickly. In some cases, however, the effort to leave nappies behind may become a parental nightmare and a source of stress for the child and everyone around them.
"I never though this would be so stressful. Before we used the tablets, we tried various stickers and rewards, but all of this worked only for a short time. The boy suddenly stopped using the potty altogether and he did not mind at all that his clothes were wet. Potty Tabs helped us overcome this period." Petra K. from Brno.
Tablets for potty training
Potty Tabs were designed to teach children to use the potty and not just sit on it. With visual and sound effects, the tablets activate their sensory perception and motivate them to use the potty. "There's a huge difference between using the potty regularly or at random. With regular use, there's no need to keep trying, to try to lure the child on the potty or to persuade them. The children simply want to go themselves. Our tablets help make children interested in using the potty in a playful, natural and friendly way," explains Daniela Součková from Bart's, the company that makes the tablets.
Potty Tabs are now available in the dm network of chemist's shops, selected pharmacies and more than 50 e-shops in the Czech Republic and Slovakia. They will soon be available also from Alza and Rohlík. The Brno company does not limit its plans to the Czech and Slovak market. "Potty Tabs are now in stock at our foreign partners in the UK, France, Germany and even Australia and New Zealand. Our aim is to find a distributor in the USA and thanks to our participation in Start it @ČSOB, the world's largest start-up network GAN is helping us do just that," says Lukáš Souček, the co-owner of Bart's.
The product made by this Czech start-up will soon teach children to use the potty all over the world.
Learn more about Bart's Potty Tabs on the website: https://www.bartscompany.com/cs

Nathalie Claessens Perscontact, Start it @KBC