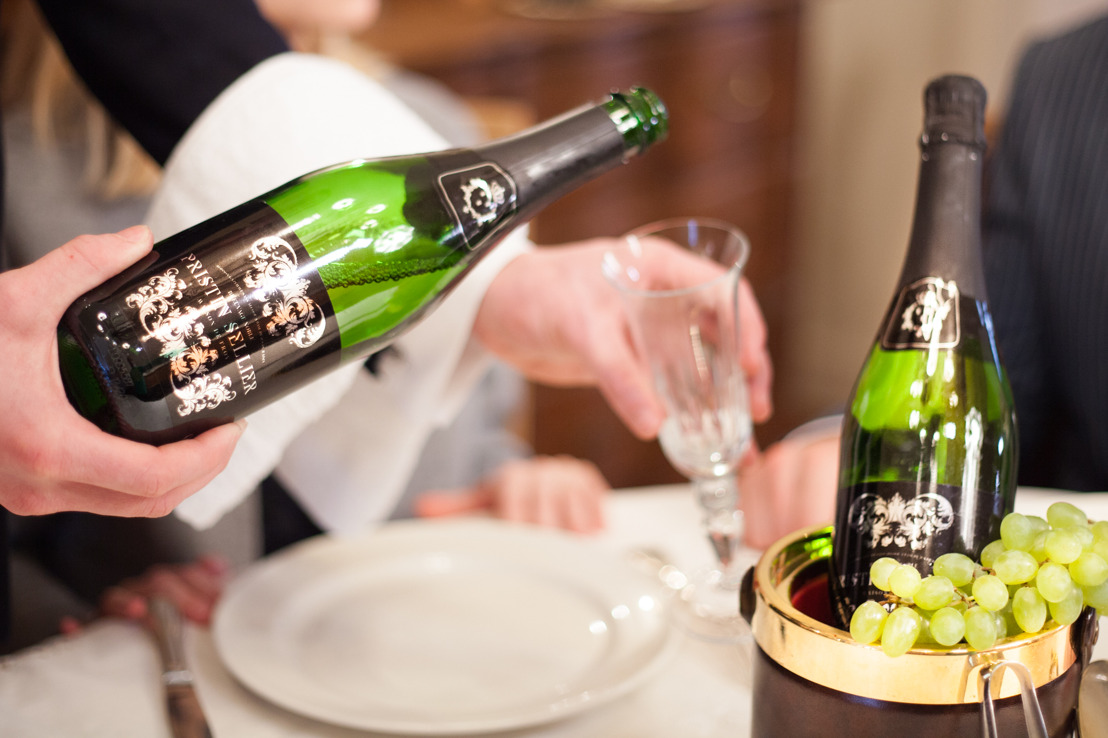 Take part in the Tournée Minérale with your starred chefs' favourite alcohol-free bubbles
Friday, February 2, 2018 —
Pristin Sellier, the premium sparkling drink from Maison de Froy, is the perfect way to take up the challenge without denying ourselves some pleasure. Do as the great starred chefs do: have yourself a glass of Pristin Sellier to savour life without alcohol!
An upscale beverage
Pristin Sellier is a sophisticated, sparkling beverage. It is developed in Provence from the region's most refined Muscat grapes, through a production process without fermentation. Maison de Froy is a part of the Start it @KBC accelerator, where innovative and scalable entrepreneurship is key.
It gets even better this year: initially without added sugar or alcohol, Pristin Sellier is now equally sulfite-free and free of preservatives, thus becoming a unique alternative on the market of alcohol-free beverages.
Pristin Sellier can stand next to the greatest Houses of bubbles without blushing: the natural finesse of its bubbles, added to its delicate golden robe, have already seduced famous restaurants such as Comme Chez Soi, Bon-Bon, Bruneau or Michel. Pristin Sellier is the classy, festive and positive response for everyone who wishes to have a good time without neither alcohol nor hangover !
The ideal choice for the Tournée Minérale
This year, the "Foundation against Cancer" is once more raising awareness for the fight against cancer by inviting Belgians to stop drinking alcohol during the entire month of February. The Foundation is hereby building upon the success its initiative met in 2017 with more than 120 000 participants.
Romain Dekeyser, from Maison de Froy, observes a growing interest in alcohol-free beverages : "We are glad to participate in the Tournée Minérale again. The first edition's many positive effects on wellness and health are a promise of success for 2018 and prove the advantages of Pristin Sellier, an alcohol-free drink that is exquisitely balanced, with a subtle and fruity quality."
Last year, the "Foundation against Cancer" opted for Pristin Sellier for their gala celebrating the Tournée Minérale, a strong symbol !
////
About Maison de Froy
Maison de Froy, a Belgian startup launched by Romain Dekeyser in 2016, is a luxury House that produces exclusive non-alcoholic drinks and turns every produced drop into a savoury source of inspiration.