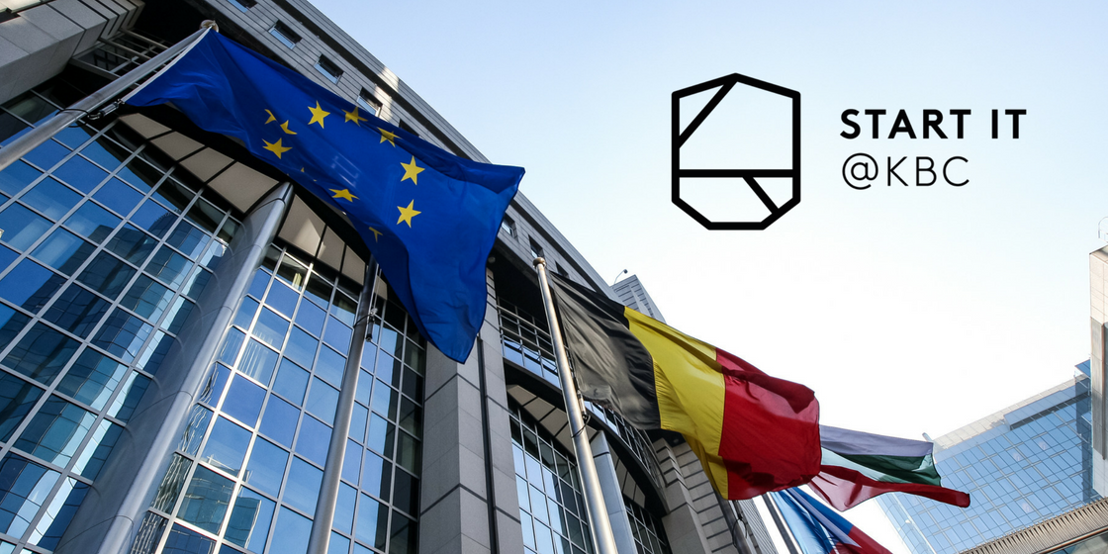 The Rain Gods and Start it @KBC Announce International Partnership
First Cross-Border Programme to Support GovTech Start-Ups
Thursday 20 December 2018 - The Rain Gods, operators of the Rain Cloud start-up incubator in London, and Start it @KBC, Belgium's largest accelerator programme with six locations across the county, have accounted a new partnership to support GovTech companies, believed to be the world's first cross-border partnership in this space to help start-ups sell internationally.
GovTech, short for "Government Technology", is an exciting new area of entrepreneurial activity that seeks to bring entrepreneurial solutions to the problems of government at local, regional and national levels, enabling better government decision making, improved public services and stronger links between citizens and their representatives. Government can be seen as the biggest industry in the world spending $8.32trn each year (15% of global GDP) with businesses and organisations to deliver infrastructure, services and operational support. The sector represents a huge opportunity for start-ups and their investors.
Start it @KBC has already seen success in the GovTech space with companies such as  CitizenLab, Tree Company, Xpand, Apolitical and Digiconsul. The Rain Cloud is home to an eco-system of sixteen GovTech and public sector-focussed organisations, including tech companies such as procurement data specialist Spend Network and political media firm Simple Politics, as well as think tanks and consultancies enabling public sector innovation, such as TSIP, the New Local Government Network and Demos.
From today, GovTech and public sector-focussed organisations working with Start it @KBC and The Rain Gods will be able to use desk space and meeting rooms operated by both partners in London and Brussels, helping their start-ups access the UK, Europe's second-largest economy, and Brussels, with its concentration of government offices spanning regional, national and EU-wide functions. Start-ups will also be able to access networks of advice, funding and sales opportunities.
The new partnership is expected to help the start-ups supported by both Start it @KBC and The Rain Gods to deliver new sales, boosting jobs and growth in Brussels and London.
The Rain Gods founder Timothy Barnes believed that the partnership will be a meaningful step in helping start-ups overcome some of the difficulties in going international for the first time.
"This partnership will enable us to support many of the promising companies emerging from the UK and Belgian start-up communities that want a leg up in selling innovative products overseas for the first time. We are united in our belief that government and the public sector can be made radically better through new technologies and new thinking and this will help small businesses in both countries reach new markets."
Anna Thomlinson, Managing Director of Start it @KBC launched their GovTech focussed cohort earlier this year and is excited about the prospects of the new cross-border partnership.
"The knowledge of the more established organisations within the Rain Gods community and within Tim's team is a great network for earlier stage startups in our community. In return, we offer a connection to probably the busiest political hub in the world. We are just seeing the start of how governments can be innovated by today's technologies and I look forward to our partnership helping support this development."
London-based Spend Network founder, Ian Makgill, hopes to be one of the first of the UK companies to make use of the Belgian facilities and sees real growth opportunities,
"Spend Network has the largest database of public procurement data in the world and we can use that to help governments make better decisions to cut waste and corruption. Having developed the business in the UK, we have had strong interest from EU institutions as well as customers European countries and access to a base in Brussels will help us serve those better and boost our business and the benefits we can provide."
////
About The Rain Gods and The Rain Cloud
The Rain Gods is a private company that works with large organisations to develop entrepreneurial eco-systems to support their core activities. The company operates the Rain Cloud Victoria incubator for GovTech and CivTech start-ups and related organisations. The facility opened in 2016 and was the first such co-working and incubation space to focus on for-profit entities building government and public service propositions, which currently hosts sixteen businesses, think tanks and social enterprises.