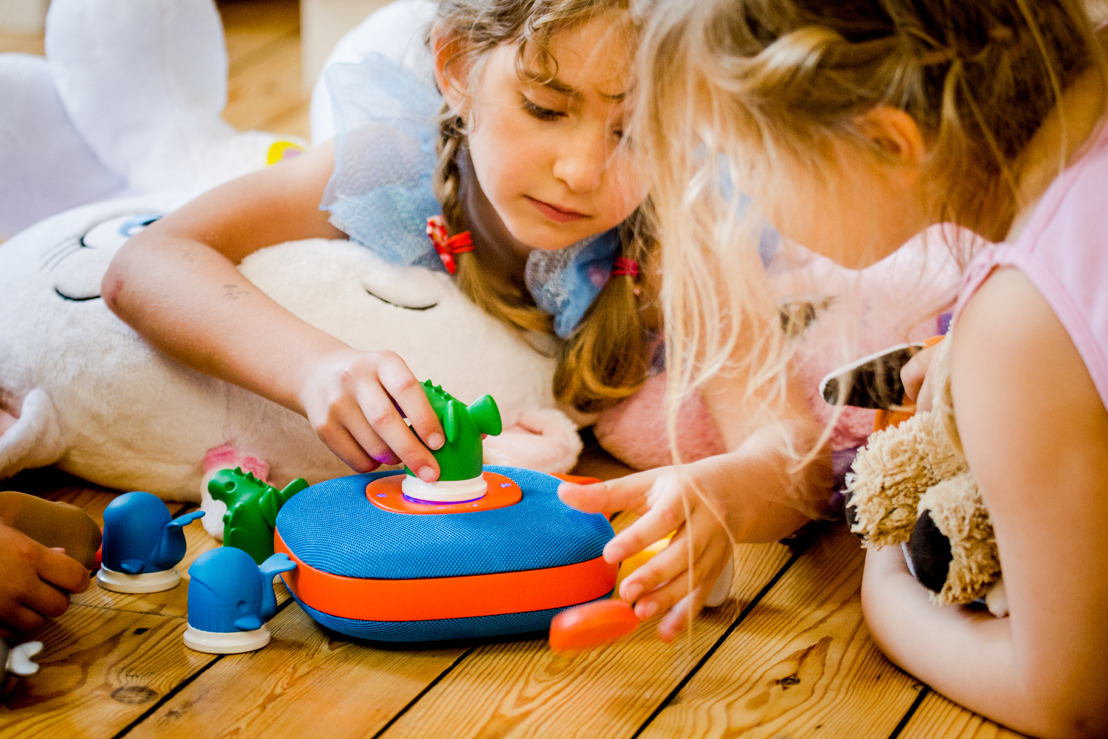 What is a Christmas without some singing? Have kids sing along with Jooki, their own music player
Wednesday, December 20, 2017 —

Brussels, Yesterday, six Belgian CEO's preached to support Belgian products for Christmas. Well, Jooki is Belgian and the perfect gift for the family: it gives freedom to the kids to listen to music on their own, it gives peace of mind to the parents knowing because they've chosen the music their kids are listening to, and their kids are active dancing or playing games instead of passively watching a screen. With Jooki the real pleasure of music is back, kids can choose the Christmas songs they like best, and listen to them again and again, sitting quietly near the Christmas tree or dancing around on the living room's carpet. Christmas magic at kid's pace.

So simple any kid, starting at 3 years old, can use it independently
Jooki is a part of the Start it @KBC accelerator, where innovative and scalable entrepreneurship is key. Jooki is a real music player, but kids can use it on their own, without any help from their parents. Kids use it by placing little characters on top of it. Each character is a playlist. They can easily change playlist by changing characters, and they can go from one song to the other by clicking a button on Jooki.

Parents choose the music, they're in control
Parents create playlists by using Jooki web or mobile application. There are a lot of possibilities:
Upload music files (MP3, AAC, etc.) onto Jooki
Drag and drop songs from iTunes
Link a web radio as a playlist
Jooki is connected to the Wi-Fi when parents want to create and manage playlists, but the music uploaded onto Jooki can be played even without any wifi connection (in the car, in kids' bedroom, etc.).
Jooki is from Belgium and has just been released!
Jooki has been created by a Belgian startup, MuuseLabs, based in Brussels. Jooki is a brand new product, it was released in November in Europe. It is available online at www.jooki.rocks.
People can also see it for real, try it and buy it in Brussels (Librairie Filigranes, Peinture Fraîche et Bonjour Maurice) and Antwerp (Kids on the Docks and Design Center De Winkelhaak).
Price: €199.